Almond Base 2-Pack with Blender
15 oz jars / 16 oz blender
Our flagship Almond Milk Base is made of just one ingredient: blanched California almonds. We use the entire nut (minus the skin), so you benefit from all the natural protein, fat and fiber of whole almonds. Blend with the BlendJet 2 and water for a clean label almond milk in seconds.
About the Portable Blender:
Each unit has a 16 ounce capacity.
Compact Size: 9" x 3" (230mm x 76mm)
Product Weight: 1.34 lb (.61 kg)
Water-resistant USB-C Port
6-Point Stainless Steel Blade
Blender item is excluded from our subscription program and will ship separately.
Try risk free. 100% happiness guaranteed
FREE SHIPPING | REFILL SHIPS ON YOUR SCHEDULE
In the frequency you select we will email you about your upcoming refill shipment. It will be delivered to you with free shipping but you can adjust, swap products, or cancel at anytime.
How It Works
You can't go wrong with JOI. Make as much as you want, when you want, and EXACTLY how you want it. We recommend using 1 tablespoon of JOI for every 1 cup of water for everyday plant milk. Like it creamier? Just add more JOI!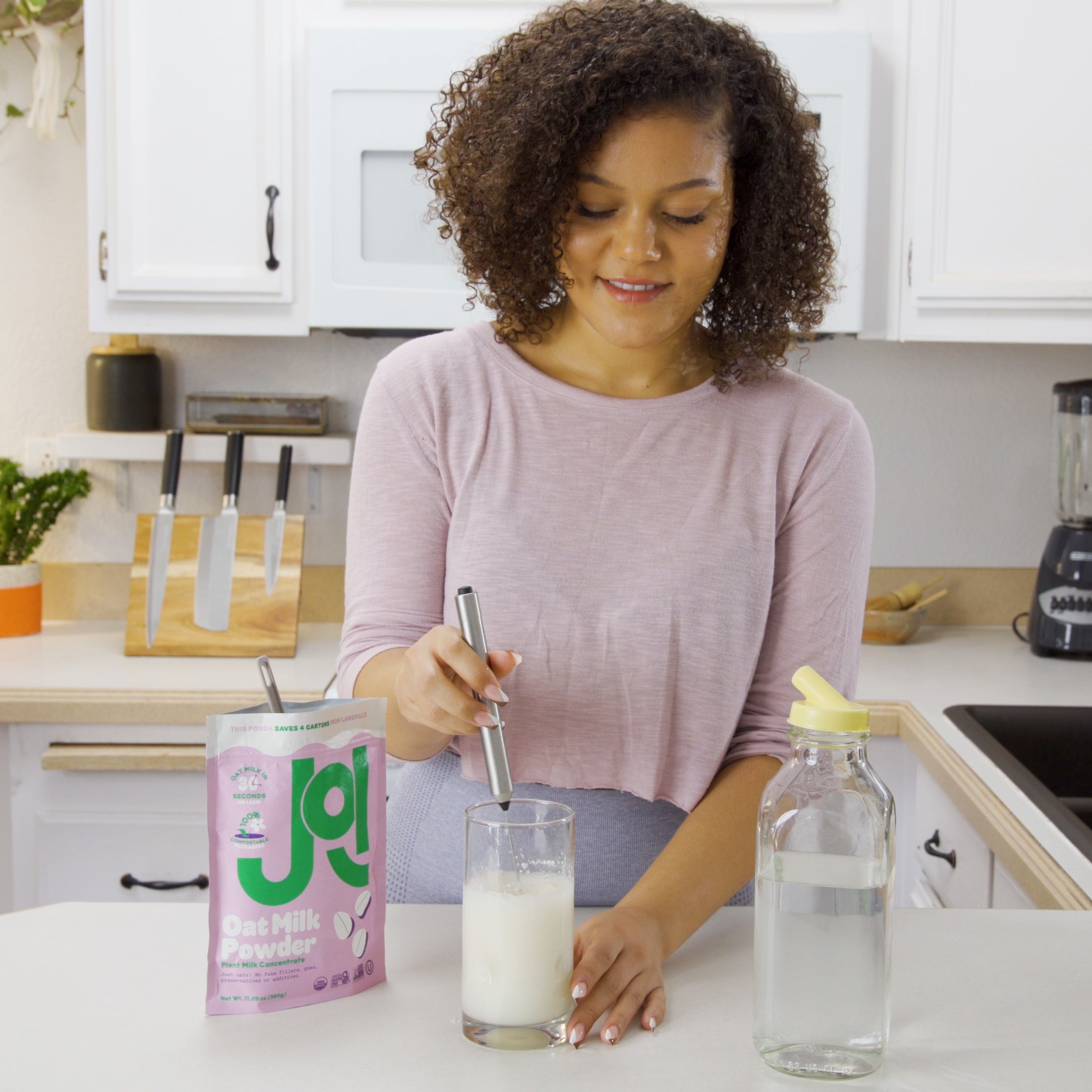 Feeling creative or need some inspiration? Check out our blog for recipe ideas!
The JOI Milk Club
Join the JOI Milk Club and get rewarded for every dollar spent. When you subscribe to get JOI delivered on the regular, you get 2x the reward points - saving money and saving the planet never felt so good!