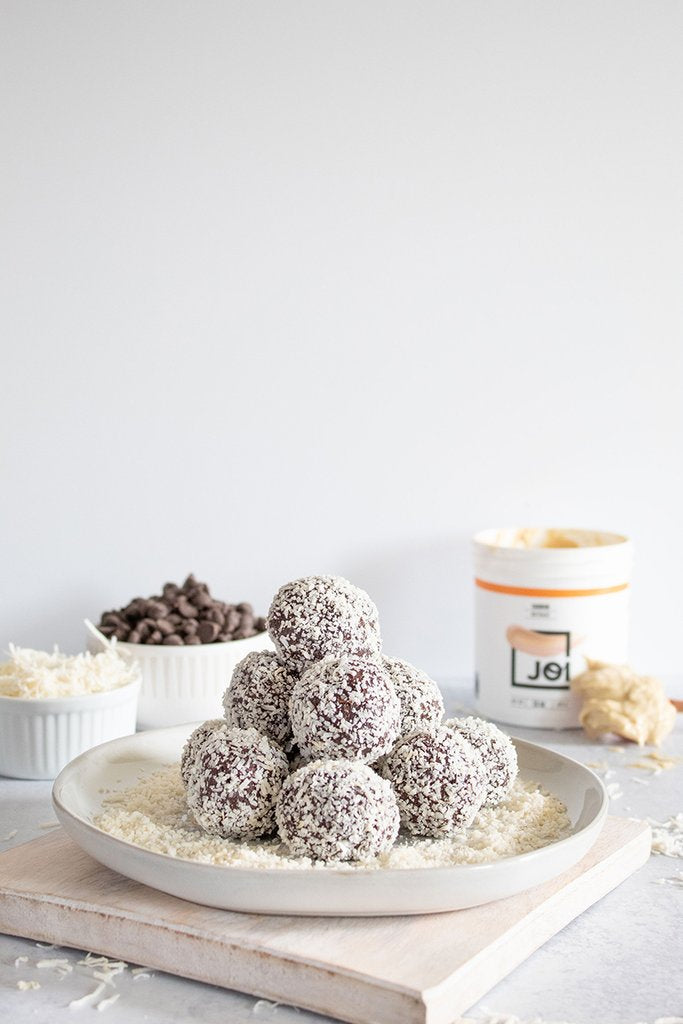 5-Ingredient Vegan Chocolate Coconut Truffles
Sep 25, 2020| By JOI team
< BACK
Sep 25, 2020| By JOI team
5-Ingredient Vegan Chocolate Coconut Truffles
Cashew-Base |&nbspChocolate Truffles |&nbspDairy-Free |&nbspDessert |&nbspGluten-Free |&nbspKeto |&nbspRecipe |&nbspSnack |&nbspVegan |&nbspVegetarian |&nbsp
Why buy expensive truffles at the store when you can easily make them at home? With just 5 ingredients and a few simple steps, you can whip up a whole batch of decadent Vegan Chocolate Coconut Truffles to enjoy as dessert, a midday treat, or even share with friends!

These truffles bring that rich chocolate flavor, with a touch of natural sweetness from maple syrup and shredded coconut. The cream from the JOI milk and the smooth JOI concentrate make these truffles oh so dreamy and flavorful.

Not only do these Vegan Chocolate Coconut Truffles make a tasty dessert, but they are the perfect homemade gift around the holidays! Make your own Valentines Day chocolates, wrap them up with a bow as a Christmas gift for a friend, or even send them home with your guests as party favors! 

These treats are versatile - have fun with them! Want a variety of truffles? Roll some in cacao powder or chopped nuts. Make them your own and enJOI!