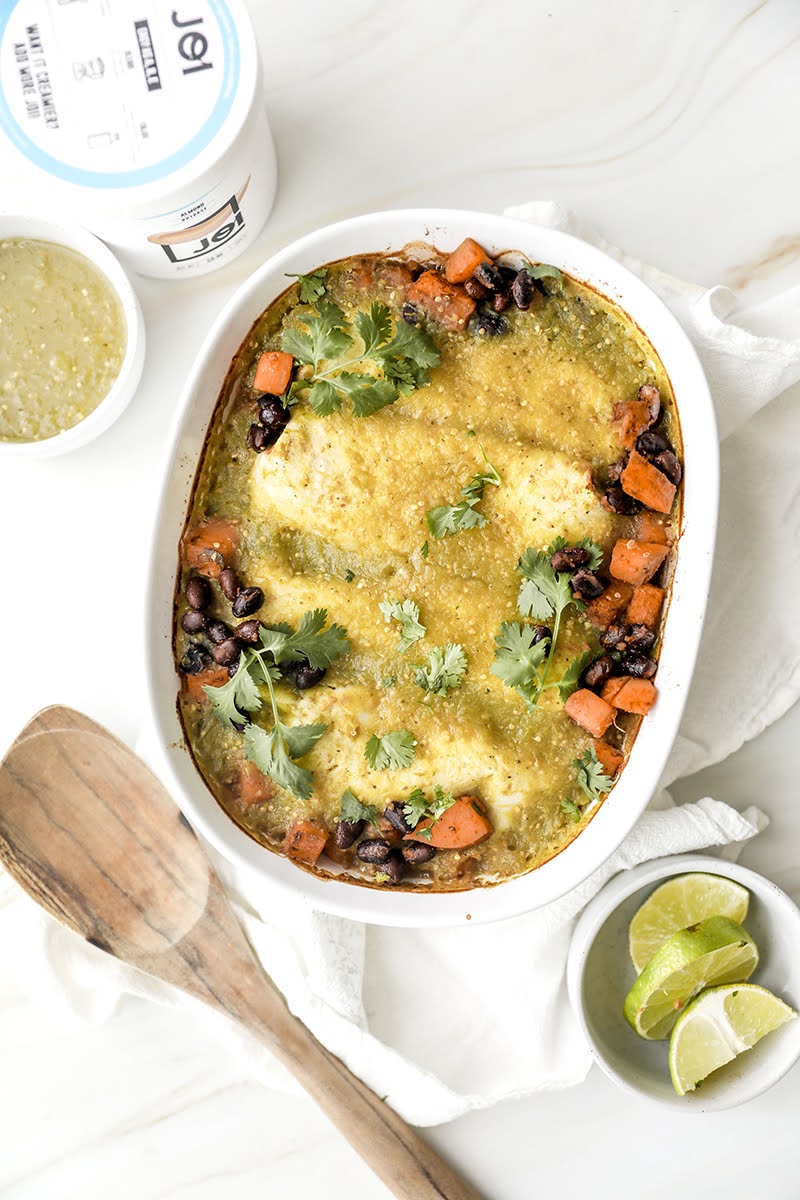 Creamy Jackfruit Enchiladas with Salsa Verde 
Sep 11, 2023| By JOI team
< BACK
Sep 11, 2023| By JOI team
Creamy Jackfruit Enchiladas with Salsa Verde 
Almond-Base |&nbspCashew-Base |&nbspDairy-Free |&nbspDinner |&nbspEnchiladas |&nbspLunch |&nbspRecipe |&nbspSugar-Free |&nbspVegan |&nbspVegetarian |&nbsp
Need to cut through the richness of the holidays with something zesty? How about these Creamy Jackfruit Enchiladas?! Jackfruit makes the perfect meatless meal as it's both hearty and delicious!
The creamy jackfruit filling is all thanks to JOI. With tender bites of sweet potato and black beans, these enchiladas are a filling meal for the family or a great meal prep idea for the week. All wrapped up in a warm tortilla and topped with salsa verde. 


By using your favorite taco seasoning (shortcut alert!) you can transform the pulled jackfruit into a delicious filling for these enchiladas! It takes on flavors very well and by stirring in a scoop of JOI you emulate that cheese-filled enchilada that is hard to resist.