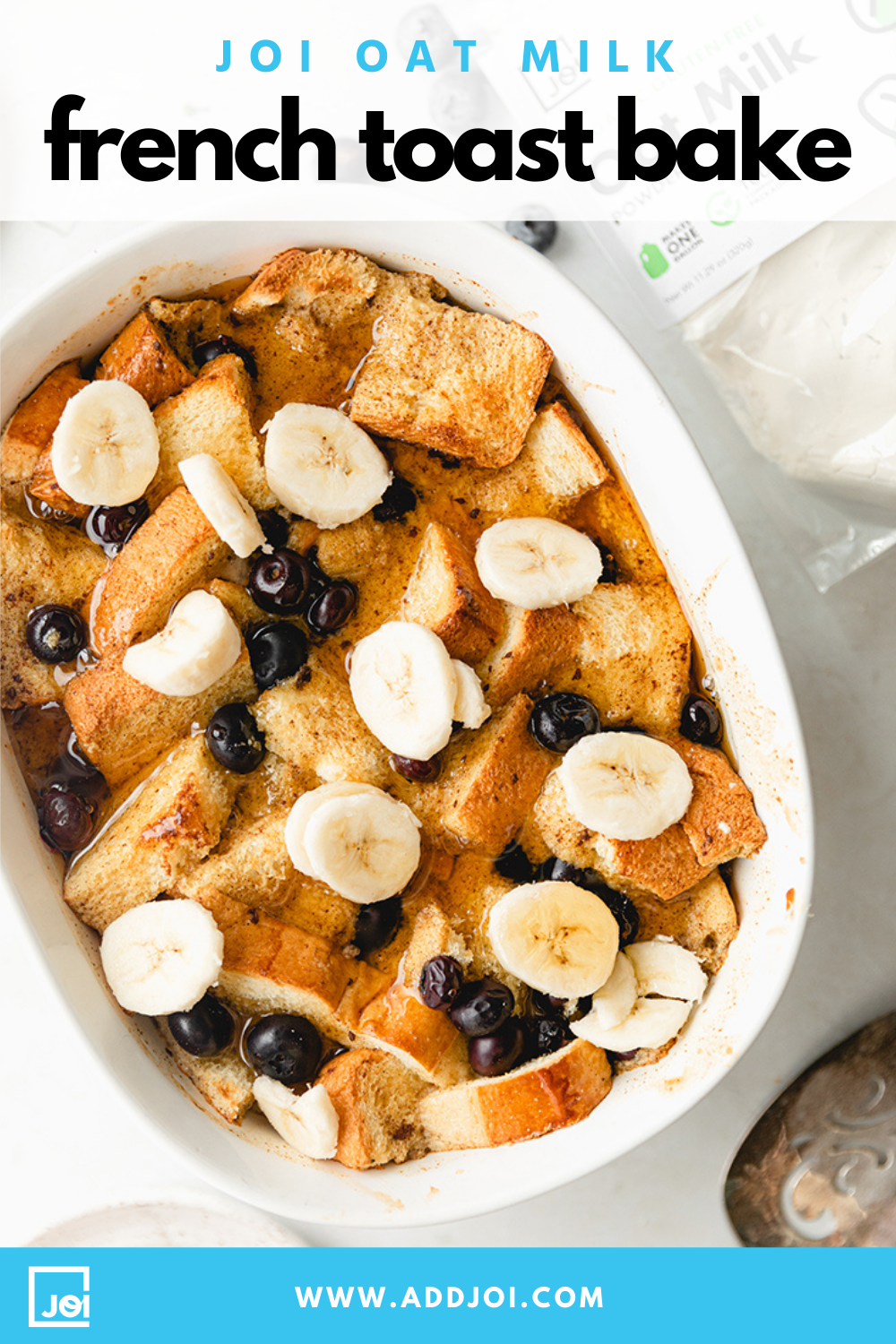 Oat Milk French Toast Bake
Apr 26, 2021| By JOI team
< BACK
Apr 26, 2021| By JOI team
Oat Milk French Toast Bake
Almond-Base |&nbspCashew-Base |&nbspCreamer-Base |&nbspDairy-Free |&nbspKeto |&nbspOat-Powder |&nbspRecipe |&nbspSugar-Free |&nbspVegan |&nbspVegetarian |&nbsp
Whether you have a hectic morning "on-the-go" or you want something to enjoy while slowly sipping your morning coffee, this Oat Milk French Toast Bake is the perfect breakfast option. Beautifully baked, deliciously creamy, and slightly sweet! 
Thanks to a touch of maple syrup and homemade JOI Oat Milk, this French Toast bake is not overly sweet but still feels decadent. The custard for this baked casserole leaves out traditional heavy cream and replaces it with a lighter, delicious creamy Oat Milk! 
 Cinnamon and cardamom bring the spice, while the fresh blueberries and banana round out the beautiful baked breakfast! Top with a little extra maple syrup for sweetness and you have a gorgeous breakfast in no time.