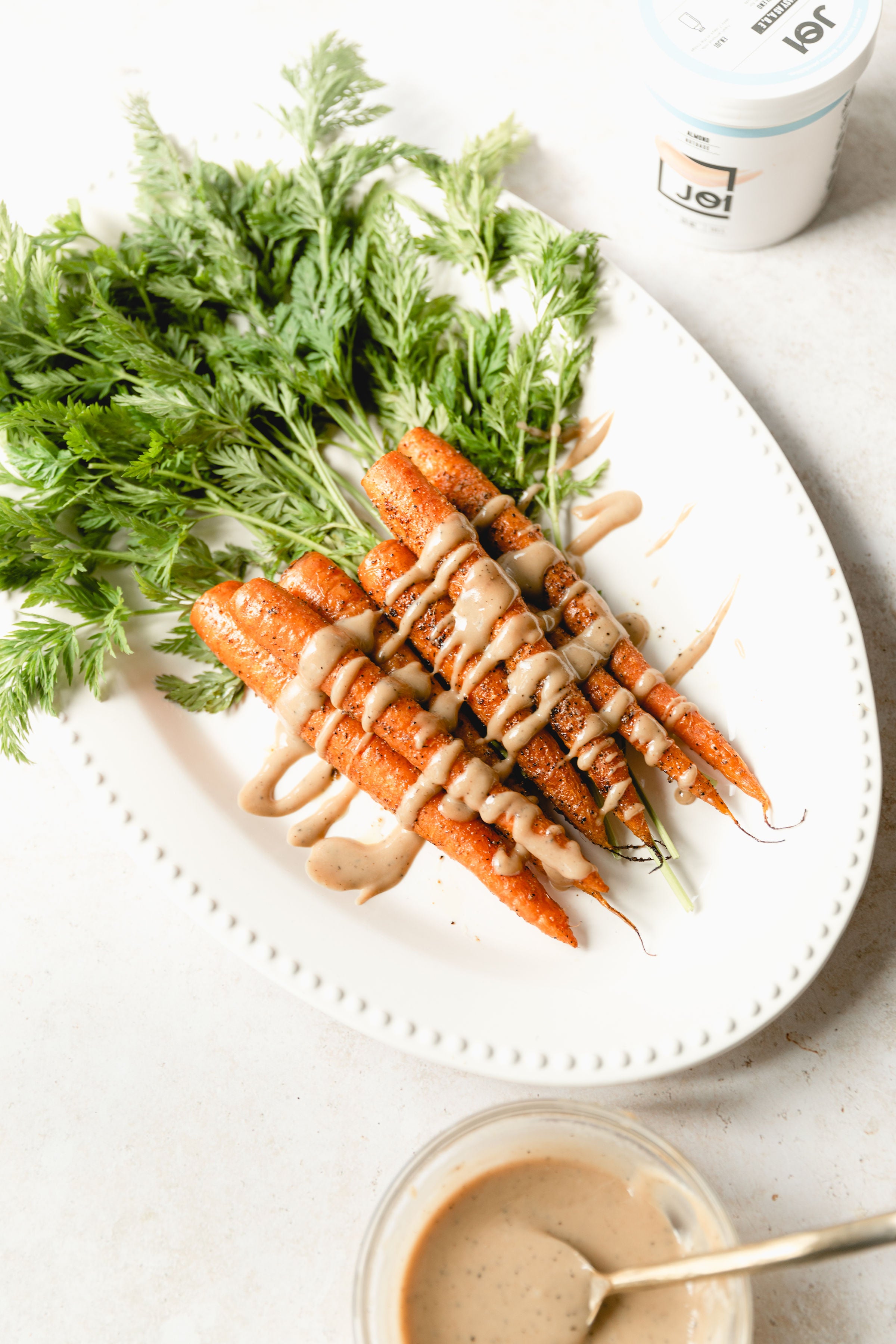 Roasted Carrots with Dijon Balsamic Dressing
Apr 19, 2021| By JOI team
< BACK
Apr 19, 2021| By JOI team
Roasted Carrots with Dijon Balsamic Dressing
Almond-Base |&nbspCashew-Base |&nbspCreamer-Base |&nbspDairy-Free |&nbspKeto |&nbspOat-Powder |&nbspRecipe |&nbspsalad |&nbspSugar-Free |&nbspVegan |&nbspVegetarian |&nbsp
Looking for a fun Springtime side dish or appetizer? Look no further! These roasted whole carrots with a delicious dijon dressing will surely steal the show at your next dinner.
The trick to this elegant side dish is saving the stems of the carrots to serve alongside the final dish. However, if you cannot find carrots with the stem, simply grab a bunch of parsley to use in its place. 
Roast the carrots with some delicious seasoning and finish it off with a decadent drizzle of Dijon Balsamic Dressing and you will easily impress all of your dinner guests. Serve the carrots whole or chop them up for easy eating.