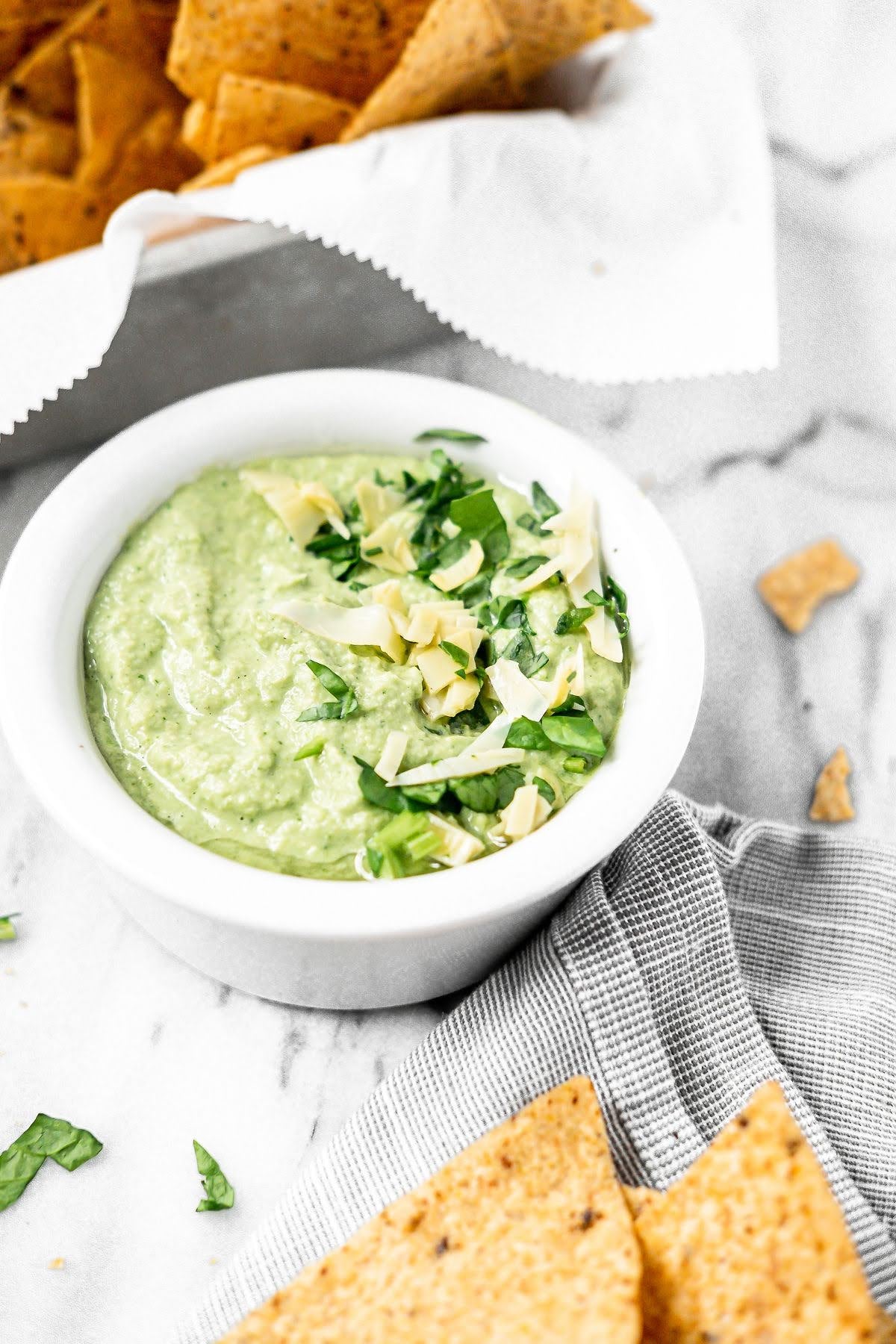 Creamy, Dairy Free Spinach Artichoke Dip
Jun 23, 2023| By JOI team
< BACK
Jun 23, 2023| By JOI team
Creamy, Dairy Free Spinach Artichoke Dip
Almond-Base |&nbspDairy-Free |&nbspDinner |&nbspDressing+Dip |&nbspGluten-Free |&nbspKeto |&nbspLunch |&nbspRecipe |&nbspSnack |&nbspSugar-Free |&nbspVegan |&nbspVegetarian |&nbsp
You better believe when I go to a restaurant if they've got a spinach artichoke dip, I'm ordering it! It's all the things you love in an app: creamy, savory, it's got some green vegetables in it, and you can easily scoop it and share it! What if I told you you can make it at home...dairy free! Oh yeah, we just went there!



A dairy free spinach artichoke dip may seem too good to be true, but it's made possible by using the JOI Almond base. By making a thick and creamy "sauce" with just a couple of tablespoons of water plus a big heaping scoop of JOI, you've got the start to an amazing dairy free dip.



Of course we've got to throw in some marinated artichokes as well as a handful or two of fresh spinach. This dip is actually quite a good serving of vegetables. A pinch of salt and pepper and you are done! Pulse a few times in a food processor or blender cup, and put on the stove to warm it up. 


We like to serve this restaurant style with tortilla chips and a few extra chopped artichokes on top for garnish. It's all the best parts of a spinach artichoke dip without the cheese, but you won't miss it!
How it's made: