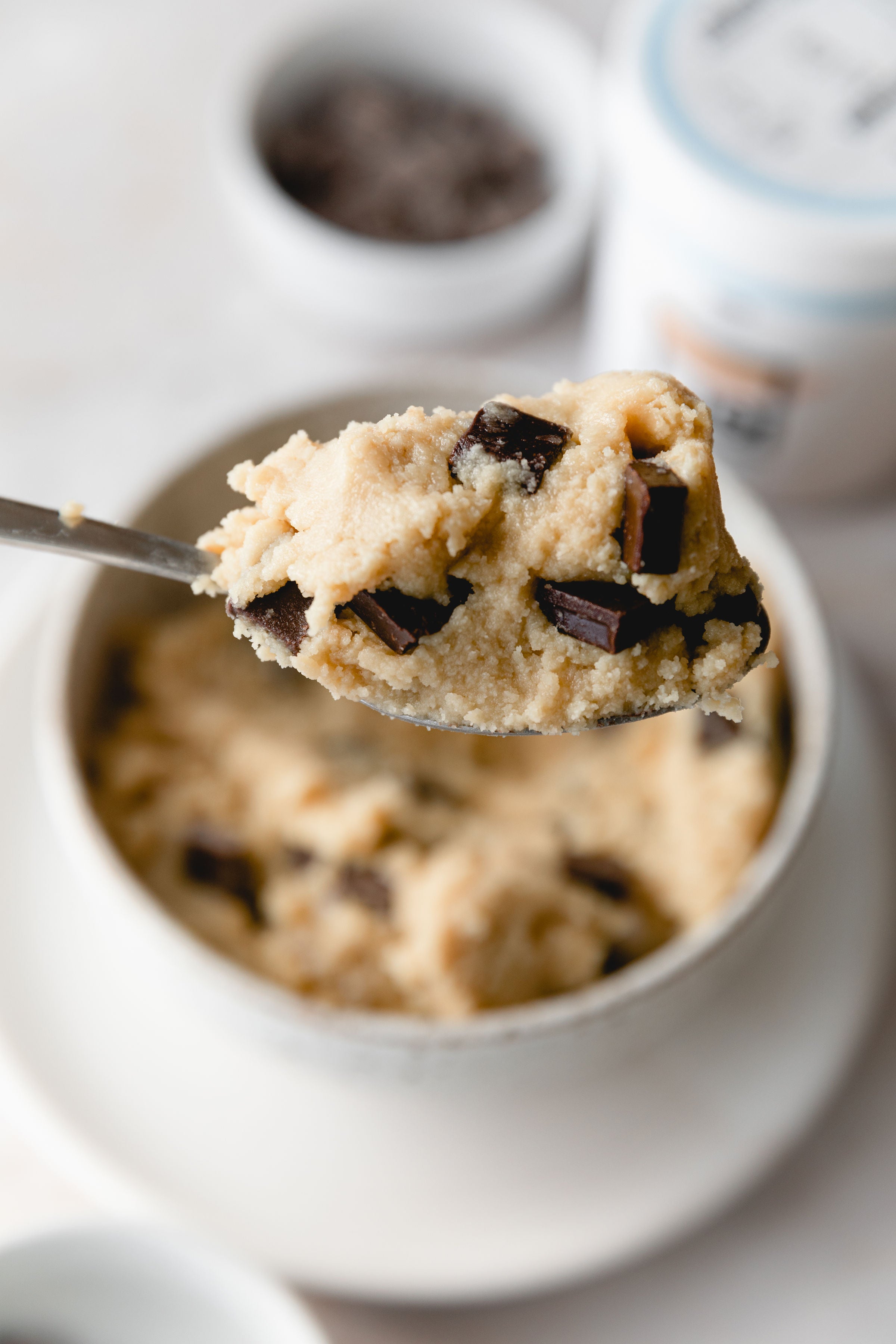 Vegan Edible Cookie Dough
Feb 19, 2021| By JOI team
< BACK
Feb 19, 2021| By JOI team
Vegan Edible Cookie Dough
Almond-Base |&nbspCashew-Base |&nbspCookie Dough |&nbspCreamer-Base |&nbspDairy-Free |&nbspDessert |&nbspKeto |&nbspOat-Powder |&nbspRecipe |&nbspSugar-Free |&nbspVegan |&nbspVegetarian |&nbsp
A protein-packed way to satisfy any sweet tooth, these edible cookie dough bites may disappear even faster than they appear in your kitchen! 10 minutes stand between you and the perfect, safe-to-eat, chocolate chip cookie dough ball. 
The star of this show is really the JOI plant base. It's smooth texture makes it the ideal building block for these edible cookie dough bites! It's buttery, mild, and provides the exact indulgent texture these bites need. 
By combining JOI with a little bit of almond flour to help it all come together, it starts to form what looks like cookie dough! Mix in your favorite dairy-free chocolate chips and top with flaky sea salt. You have yourself edible cookie dough bites!
Roll them into balls or simply eat it with a spoon, we won't judge! If you can resist not eating it all in one sitting, store in the fridge for up to a week! Let it come slightly to room temperature before enjoying again.