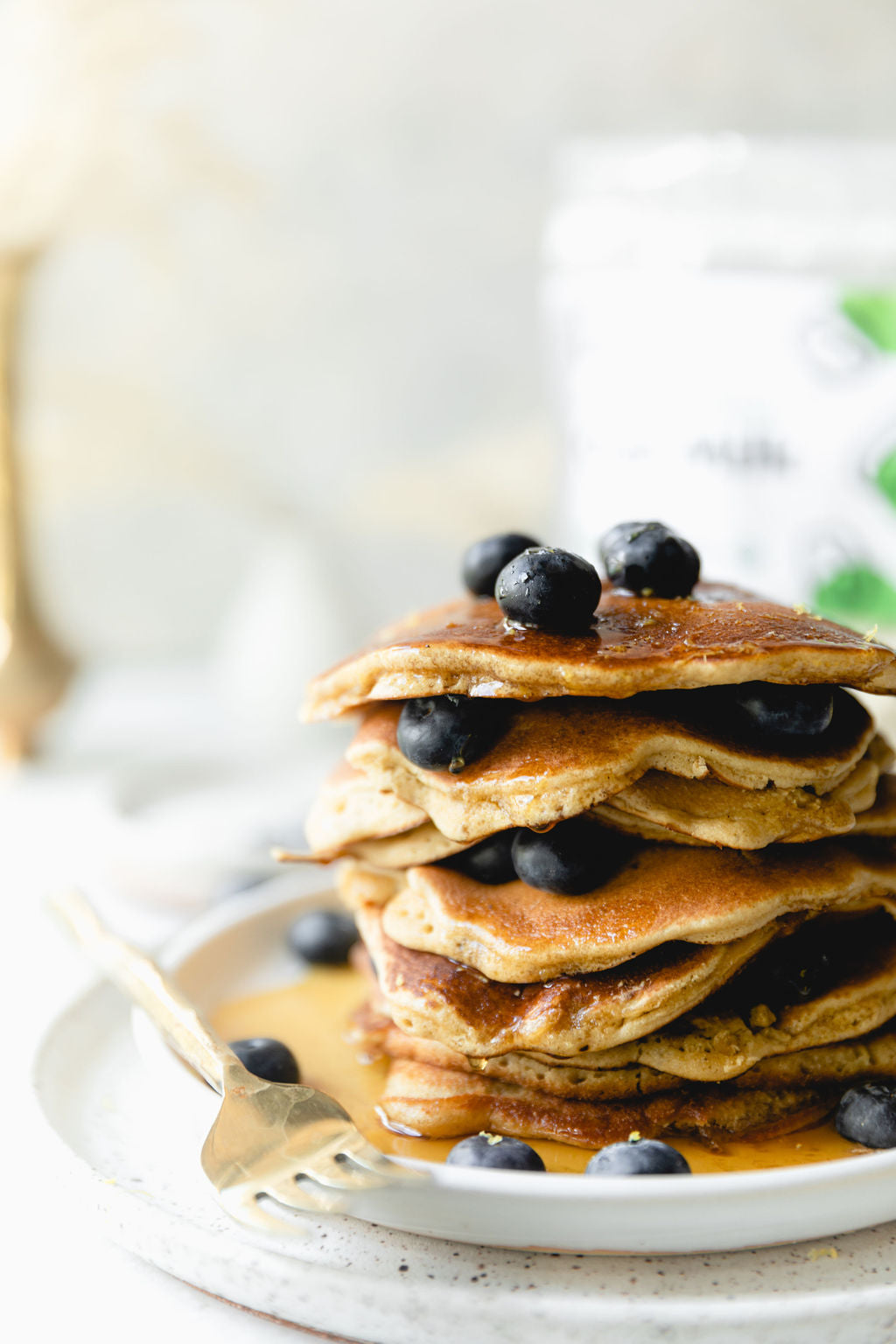 Lemon Blueberry Pancakes Made With JOI
May 12, 2021| By JOI team
< BACK
May 12, 2021| By JOI team
Lemon Blueberry Pancakes Made With JOI
Almond-Base |&nbspBreakfast |&nbspCashew-Base |&nbspCreamer-Base |&nbspDairy-Free |&nbspKeto |&nbspOat-Powder |&nbspPancakes |&nbspRecipe |&nbspSugar-Free |&nbspVegan |&nbspVegetarian |&nbsp
Name one thing better than a large stack of pancakes on a slow weekend morning? I bet it's hard! These Lemon Blueberry pancakes are the perfect breakfast or brunch and are light, fluffy, and dairy free!
The light flavor of the blueberry and lemon are a match made in pancake heaven. It's a great way to spice up the average pancake and you can make them right from scratch in your own kitchen. Serve them right away with fresh blueberries or freeze them for later!
Thanks to JOI Oat Milk these pancakes are luscious and delicious, yet completely dairy free! The oat milk has a slightly sweet flavor and can be mixed up easily to add to the pancake batter.