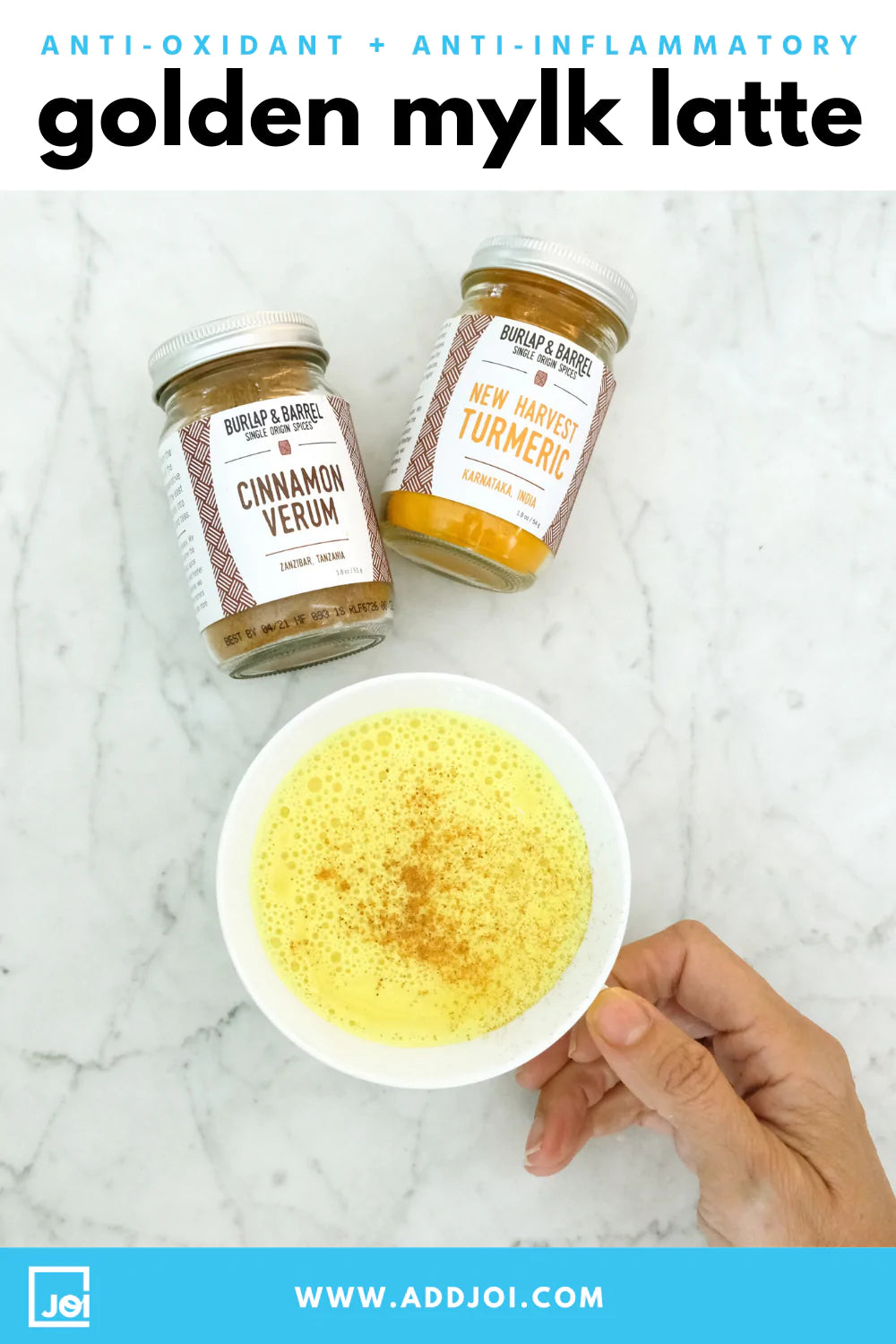 Golden Milk Latte: Anti-Oxidants + Anti-Inflammatory
< BACK
Nov 3, 2019| By JOI team
Golden Milk Latte: Anti-Oxidants + Anti-Inflammatory
Almond-Base |&nbspBreakfast |&nbspCashew-Base |&nbspCreamer-Base |&nbspDairy-Free |&nbspKeto |&nbspLatte |&nbspOat-Powder |&nbspRecipe |&nbspSugar-Free |&nbspVegan |&nbspVegetarian |&nbsp
Have you jumped on the turmeric bandwagon yet? If not, we've got a PSA for you— Burlap & Barrel, is hands down the best purveyor you're going to find of this super spice (you can thank us later).
So here's the deal. Turmeric is a powerful anti-oxidant, anti-inflammatory, taste-enhancing gem of a spice. You might be most familiar with it as a key flavor in curry, but turmeric can also seriously up your latte game.
Let us introduce you to the Golden Latte. Made with JOI and top-quality spices from our friends at Burlap & Barrel, this is a morning (or afternoon, or evening) pick-me-up that you'll really be able to feel good about. Frothy milk made from  JOI (almond, cashew, oat or creamer?! any will work), a touch of sweetener if you fancy, and the warming taste of ginger, cinnamon, and of course, turmeric? Yeah, you're gonna be hooked.