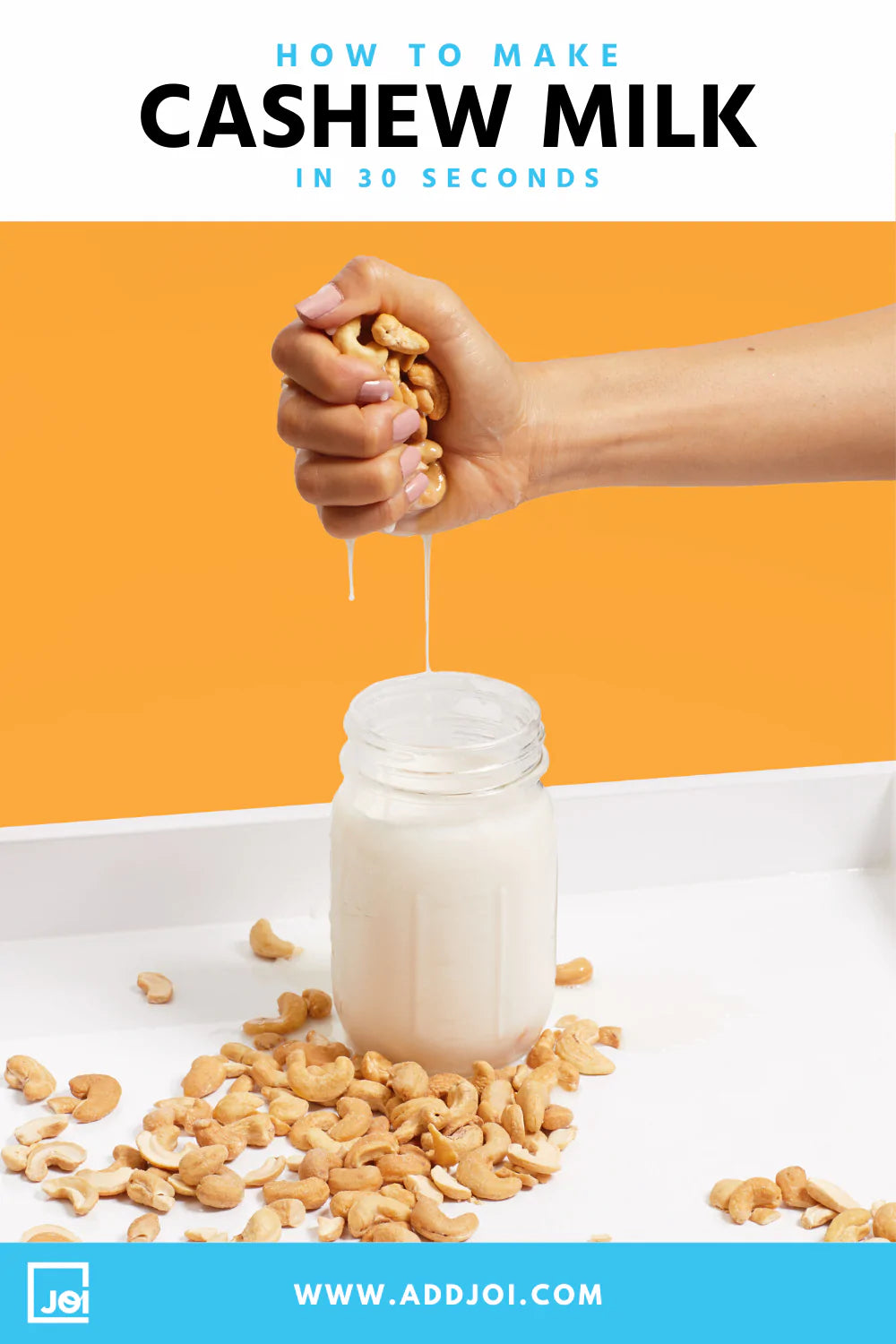 How To Make Cashew Milk At Home
< BACK
Jul 8, 2020| By JOI team
How To Make Cashew Milk At Home
Beverage |&nbspCashew-Base |&nbspDairy-Free |&nbspGluten-Free |&nbspKeto |&nbspPlant Milk |&nbspRecipe |&nbspSugar-Free |&nbspTips+Tricks |&nbspVegan |&nbspVegetarian |&nbsp
We're making it easier than ever to enjoy all-natural, nutrient dense, and of course delicious, cashew milk. With only 5 ingredients, this cashew milk is delicious on its own or can be used as a "barista blend" creamer. The subtlety and creaminess of the cashew is a perfect addition to your coffee – iced or hot.
This Vanilla Maple JOI Cashew Milk is easy to make, easy to customize, vegan, and gluten-free.
Start with this simple base recipe, and adjust as you like to enhance your morning ritual.