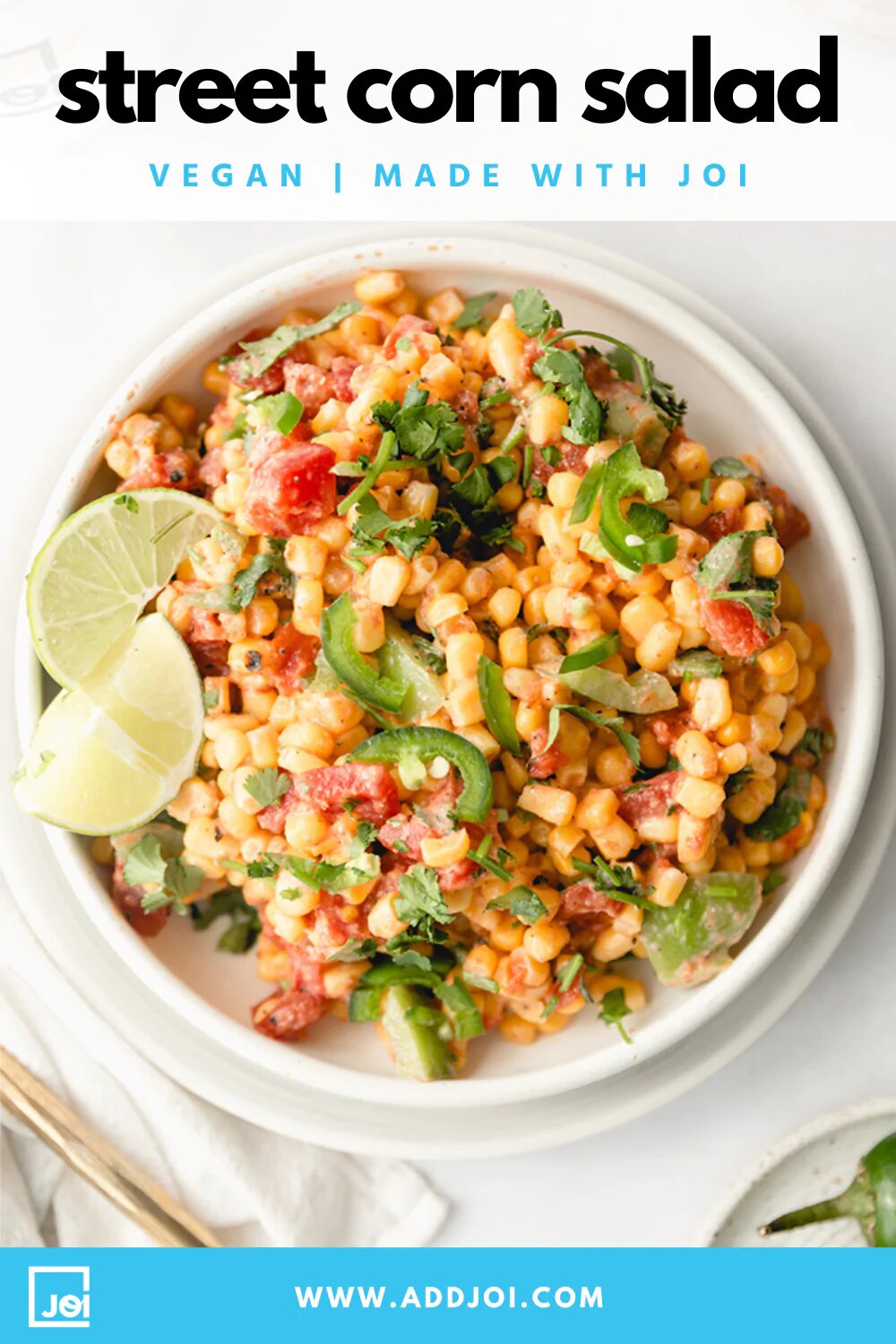 Street Corn Salad with Creamy Salsa Made With JOI
Mar 31, 2021| By JOI team
< BACK
Mar 31, 2021| By JOI team
Street Corn Salad with Creamy Salsa Made With JOI
Almond-Base |&nbspAppetizer |&nbspCashew-Base |&nbspCreamer-Base |&nbspDairy-Free |&nbspDinner |&nbspDressing+Dip |&nbspKeto |&nbspLunch |&nbspOat-Powder |&nbspRecipe |&nbspsalad |&nbspSugar-Free |&nbspVegan |&nbspVegetarian |&nbsp
Street Corn Salad is bright, fresh, and full of vegetables.  It just smacks of a summer barbeque. It is so simple to make and can be served as a salad or with chips as a corn salsa! So many options for this bright and tangy salad.
Street corn salad normally is topped with a Mexican cheese, however we're swapping that for a dairy-free creamy salsa made with JOI plant base. By blending some roasted tomatoes and chiles with JOI, you can create a delicious salsa dressing that helps bring this salad together. 
It's also highly customizable! Add in some avocado or any other mix-ins you might desire. It keeps well in the fridge and gets better as it sits in the creamy salsa dressing. Serve with extra cilantro and lime!