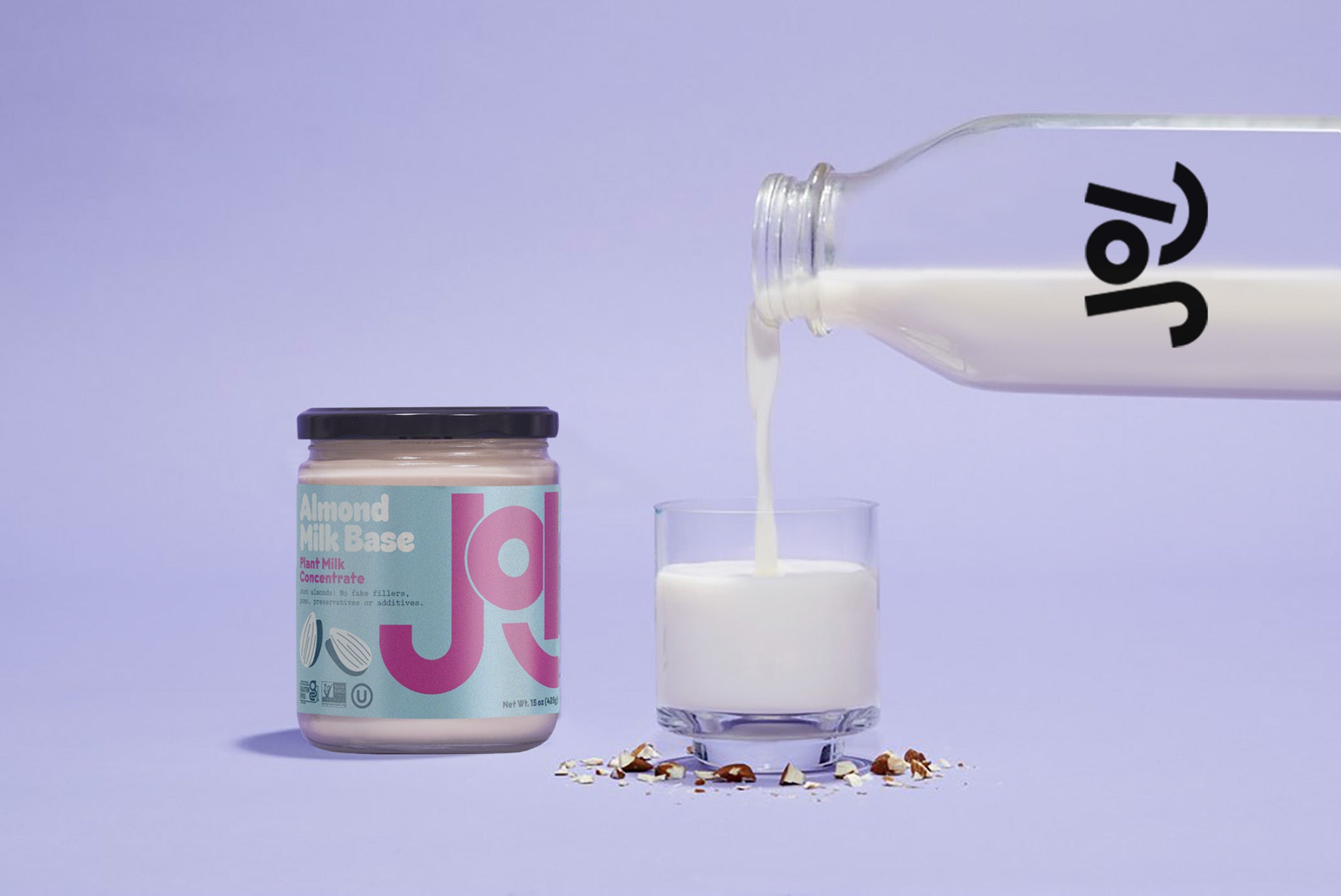 JOI Classic Almond Milk: Creamy, Delicious, Cost-Effective, and Time-Saving Homemade Milk Alternative Made with Just One Ingredient
Jun 10, 2019| By JOI team
< BACK
Jun 10, 2019| By JOI team
JOI Classic Almond Milk: Creamy, Delicious, Cost-Effective, and Time-Saving Homemade Milk Alternative Made with Just One Ingredient
Almond-Base |&nbspCashew-Base |&nbspCreamer-Base |&nbspDairy-Free |&nbspKeto |&nbspOat-Powder |&nbspRecipe |&nbspSugar-Free |&nbspVegan |&nbspVegetarian |&nbsp
Almond milk—it's your favorite go-to milk alternative that is dairy-free, digestion-friendly, vegan, health-conscious, and delicious. But, how often have you found yourself in this situation?
Option 1: Grab a carton of conventional almond milk off the grocery store shelf, feel skeptical about how healthy this 'nut-based beverage' you're purchasing actually is
OR
Option 2: Buy raw almonds in bulk, spend literally a day (or more) soaking them, grinding them with water, and straining the pulp for a homemade almond milk you can trust
Neither is sounding great, right? What do you prefer to sacrifice, your time or your health?
With JOI, you don't need to sacrifice either.
JOI almond nutbase is made from one ingredient—almonds. From there, it's all up to you, and it's easy. Scoop your desired amount of JOI almond base, add water (or coconut water, or whatever you prefer), add your sweetener of choice (or don't), and blend. Voila—delicious, fresh, truly healthy almond milk in just about five minutes, and for less than you'll pay for a questionable grocery store brand. Who can argue with that?
Ready to taste plant milk for the first time? No, the actual first time? Give our tried-and-true, standby recipe for fresh, creamy, and delicious almond milk made with JOI a try! The salt brings out the natural sweetness of the almond and the touch of vanilla and maple syrup add just enough natural sweetness that makes this chug-worthy.
[[ recipeID=recipe-8kiaijkz6, title=How To Make Almond Milk ]]
Ready to add some JOI to your life? Place your order for JOI almond nutbase today. And, if you're looking for another nut-based milk alternative, try our Cashew nutbase! Learn more and be the first to know when it's available here!