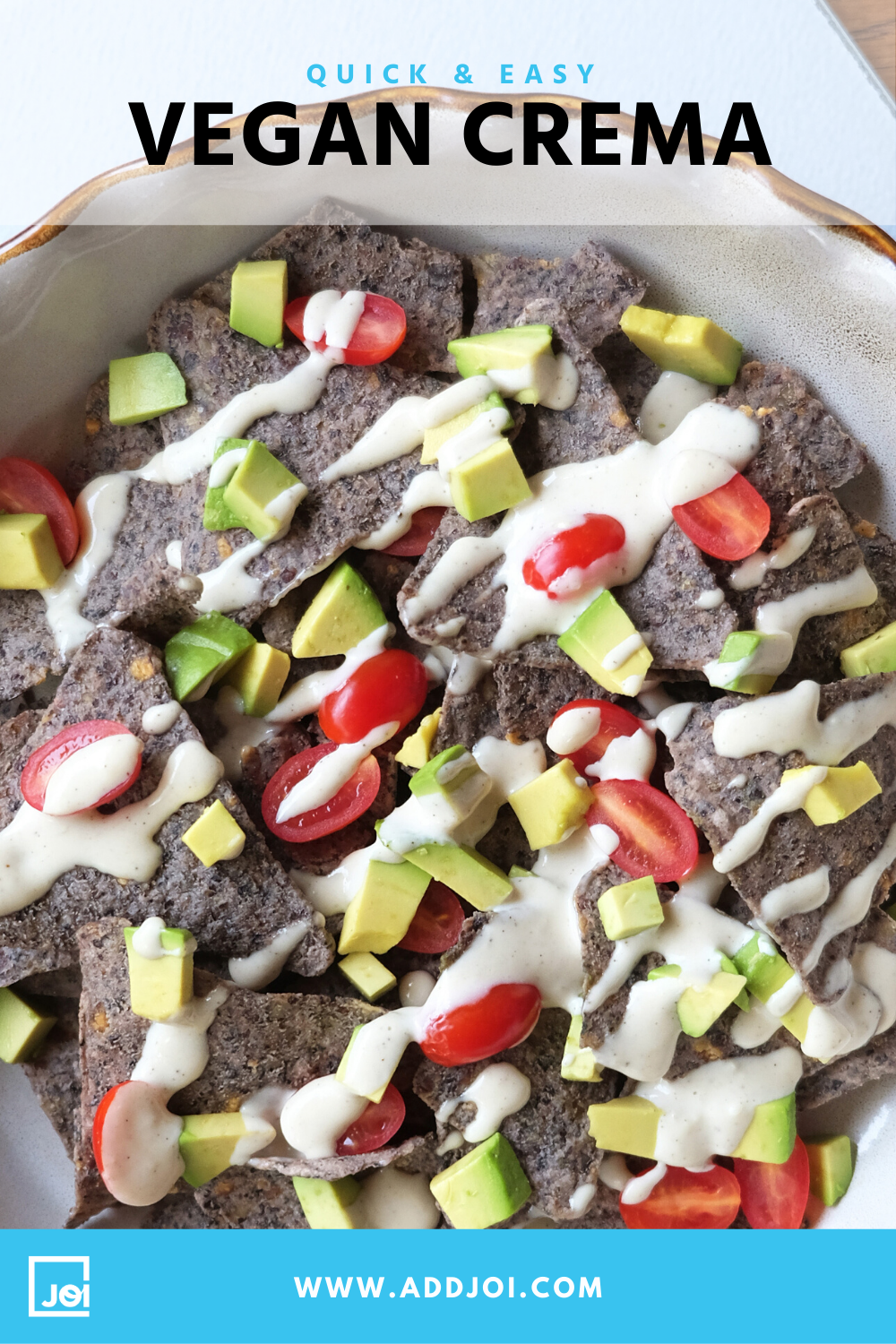 Simple Crema Recipe (Vegan, Dairy-Free)
< BACK
May 5, 2020| By JOI team
Simple Crema Recipe (Vegan, Dairy-Free)
Almond-Base |&nbspCashew-Base |&nbspDairy-Free |&nbspDressing+Dip |&nbspGluten-free |&nbspKeto |&nbspRecipe |&nbspSugar-Free |&nbspVegan |&nbspVegetarian |&nbsp
It's Cinco de Mayo, and this year, in an effort to keep festivities at a safe distance, we're celebrating with a big plate of nachos in front of the television. And what better to pair our nachos with than a generous helping of vegan crema? This crema #madewithjoi is super creamy, super easy, and super addictive, and can be made with your basic pantry staples! Drizzle it over your tacos, nachos or salad, or simply use it as a dip. 
What's in it:
3 Tablespoons JOI Cashew or Almond base
4 Tablespoons water
1 Tablespoon lime juice
1 Garlic clove
1/4 teaspoon salt
1/8 teaspoon pepper
1/8 teaspoon onion powder
1 Jalapeno (optional)
How it's made:
Place all ingredients into a food processor or blender, and blend till smooth. You can adjust the thickness by adding more or less water, and season to taste. EnJOI!
[[ recipeID=recipe-8kjucqebf, title=This Simple Creamy Vegan Crema Recipe is a Must for All Your Topping and Dipping Needs ]]