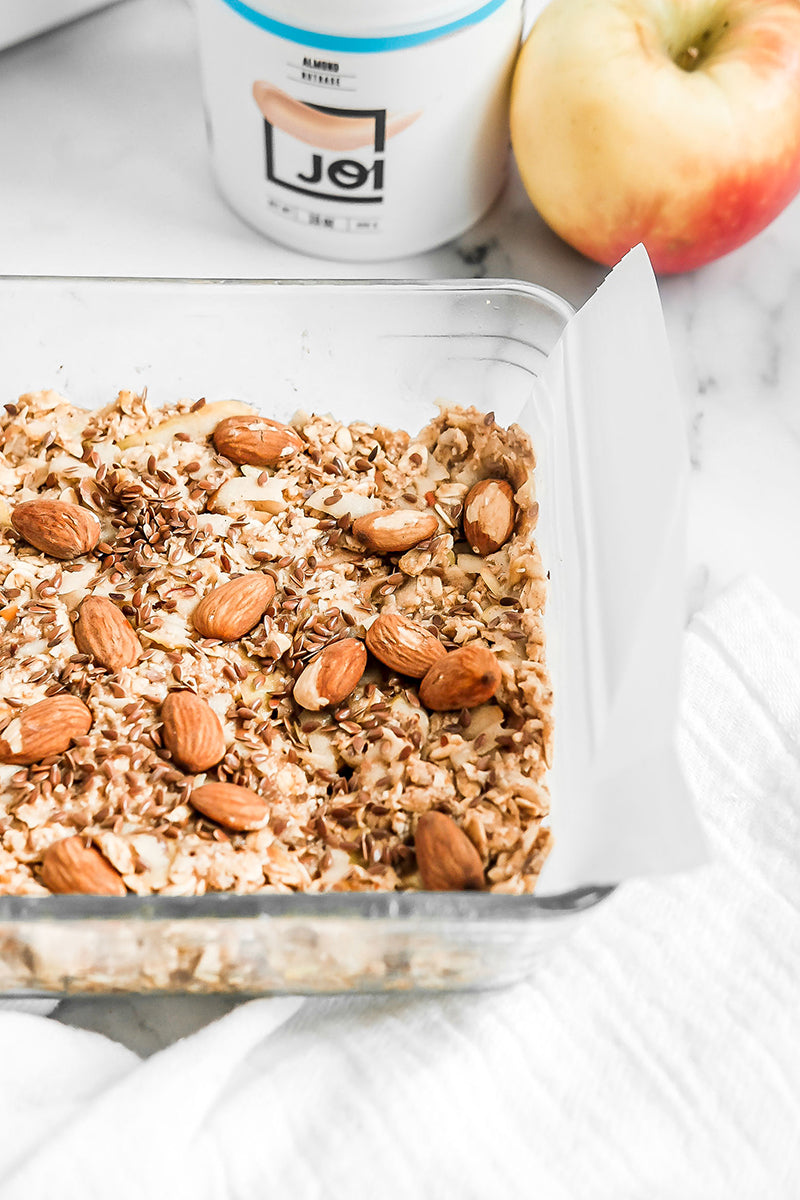 Vegan Apple Almond Breakfast Bars Made With JOI
Aug 13, 2020| By JOI team
< BACK
Aug 13, 2020| By JOI team
Vegan Apple Almond Breakfast Bars Made With JOI
Almond-Base |&nbspBreakfast |&nbspBrunch |&nbspDairy-Free |&nbspDessert |&nbspGluten-Free |&nbspRecipe |&nbspSnack |&nbspSugar-Free |&nbspVegan |&nbspVegetarian |&nbsp
Whether you're headed back to school or back to work, it's helpful to have a quick healthy breakfast on hand. One that's easy to grab and go! These Apple Almond Breakfast bars are packed with oats to keep you full, almonds for protein, flax seed for fiber, and apples for their great flavor.



It's truly hard to beat the smell of warm apple pie baking, or the taste of a big slice of it. These bars are a great step towards that pie - the warm cinnamon paired with fresh apple is a nostalgic combination that tastes amazing but is also very healthy. 
These are super kid friendly as well! Have your kiddo help dump and mix all the ingredients before popping them into the oven.



Looking for more healthy breakfast inspiration, check out our breakfast and brunch recipes and make your belly happy.