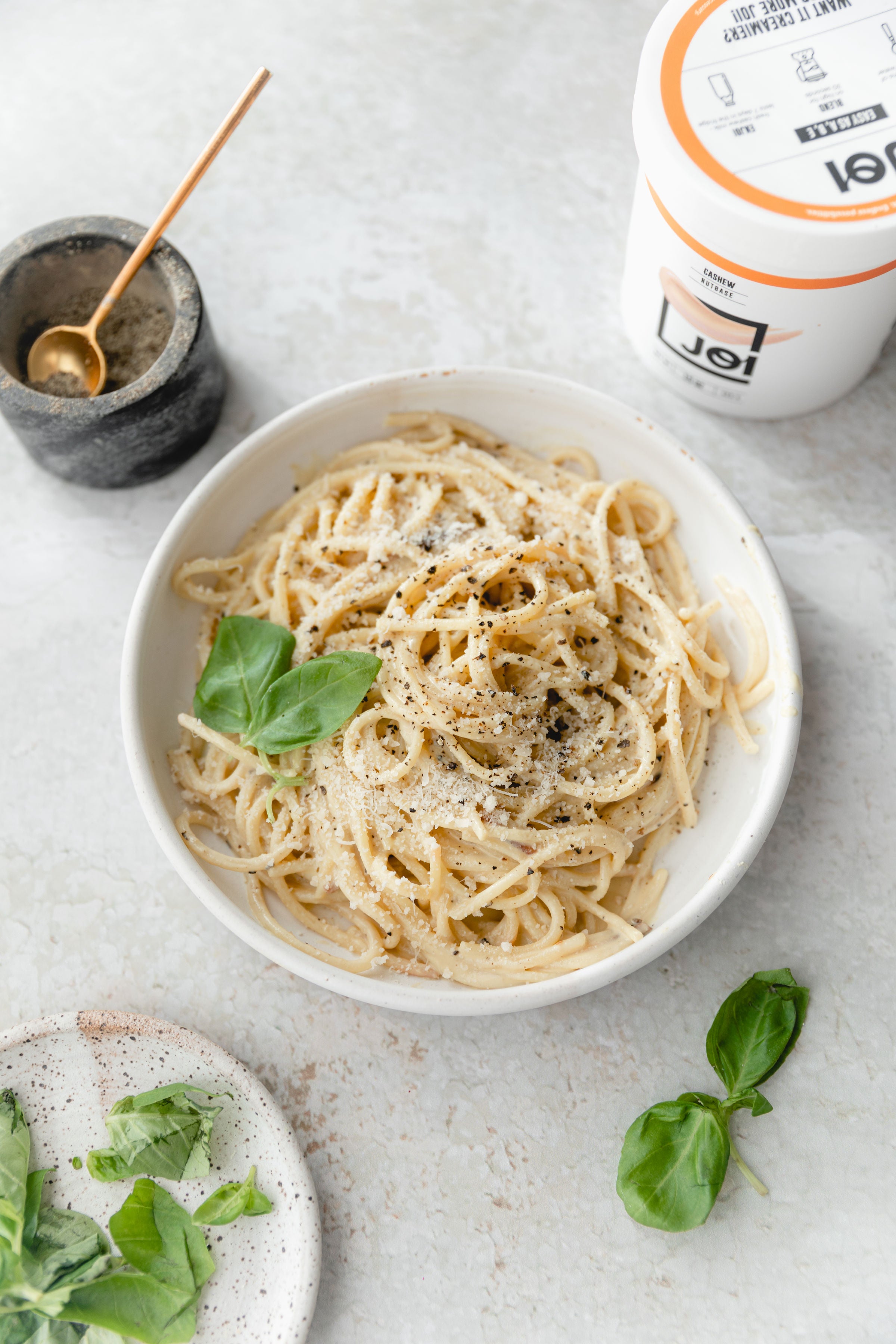 Vegan Cacio e Pepe Pasta
Feb 16, 2023| By JOI team
< BACK
Feb 16, 2023| By JOI team
Vegan Cacio e Pepe Pasta
Almond-Base |&nbspCashew-Base |&nbspCreamer-Base |&nbspDairy-Free |&nbspKeto |&nbspOat-Powder |&nbspRecipe |&nbspSugar-Free |&nbspVegan |&nbspVegetarian |&nbsp

An Italian dinner favorite, "Cacio e Pepe" translates to "cheese and pepper,"  and it is so cozy and delicious! This pasta, which is traditionally spaghetti tossed with parmesan and pepper, is getting a vegan makeover thanks to JOI plant base!
By simply adding some nutritional yeast to your favorite JOI almond or cashew plant base, you can create a delicious pasta sauce that tastes just like parmesan cheese! Add some freshly cracked black pepper and you have yourself a vegan Cacio e Pepe pasta. 


Here's a tip to thin out the vegan cheese sauce:  reserve some of the water in which you cooked your pasta! Whether you are using chickpea pasta, lentil pasta, or your favorite whole wheat pasta, save some of that pasta water when you are straining out the pasta after cooking! 
Use about a cup of the hot pasta water to mix with the JOI plant base and nutritional yeast to create the delicious sauce! The starchiness trapped in the water from the pasta cooking process helps the sauce stick to the cooked noodles. Enjoy your vegan Cacio e Pepe topped with parsley.