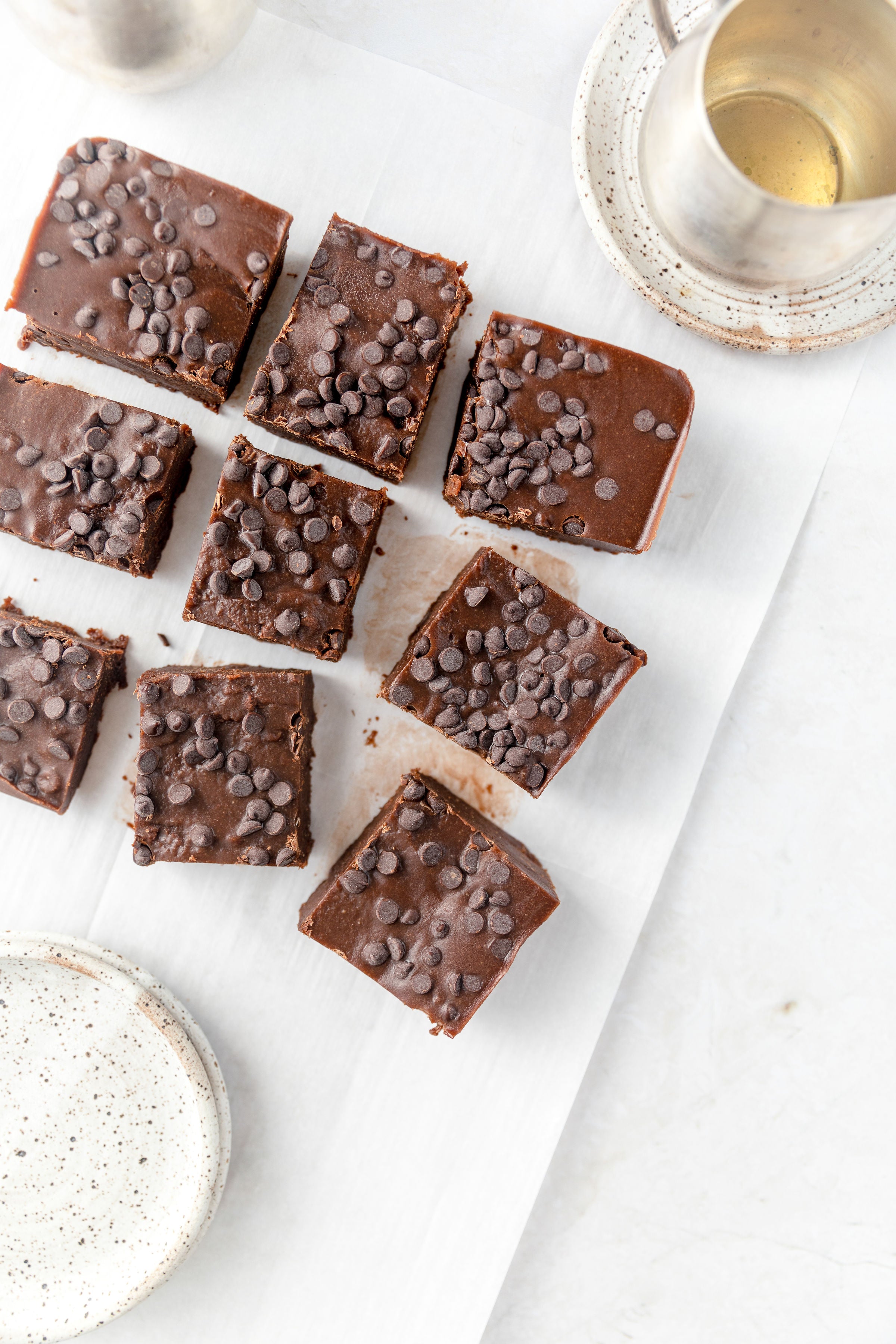 Vegan Chocolate Chunk Fudge
Feb 11, 2021| By JOI team
< BACK
Feb 11, 2021| By JOI team
Vegan Chocolate Chunk Fudge
Almond-Base |&nbspCashew-Base |&nbspCreamer-Base |&nbspDairy-Free |&nbspKeto |&nbspOat-Powder |&nbspRecipe |&nbspSugar-Free |&nbspVegan |&nbspVegetarian |&nbsp

Delicious and decadent, this vegan chocolate chunk fudge is the perfect sweet treat for Valentine's Day, Chocolate Day, Wednesday! ...or any day, let's be honest. Rich cocoa and chocolate chips on top create a velvety bite with a little crunch: who can resist?! 
The fudge consists of cocoa powder, coconut oil, maple syrup, and the star: JOI plant base. The way that the JOI remains creamy and takes on the flavor of the cocoa makes it the perfect ingredient for creating fudge at home.

JOI plant base firms up perfectly in the freezer or fridge to create this creamy fudge. Lightly sweetened with maple syrup and a pinch of salt really brings the whole experience to the next level. So won't you give this vegan chocolate chunk fudge a try? You could serve this alongside some fresh berries and whipped cream for an amazing treat.