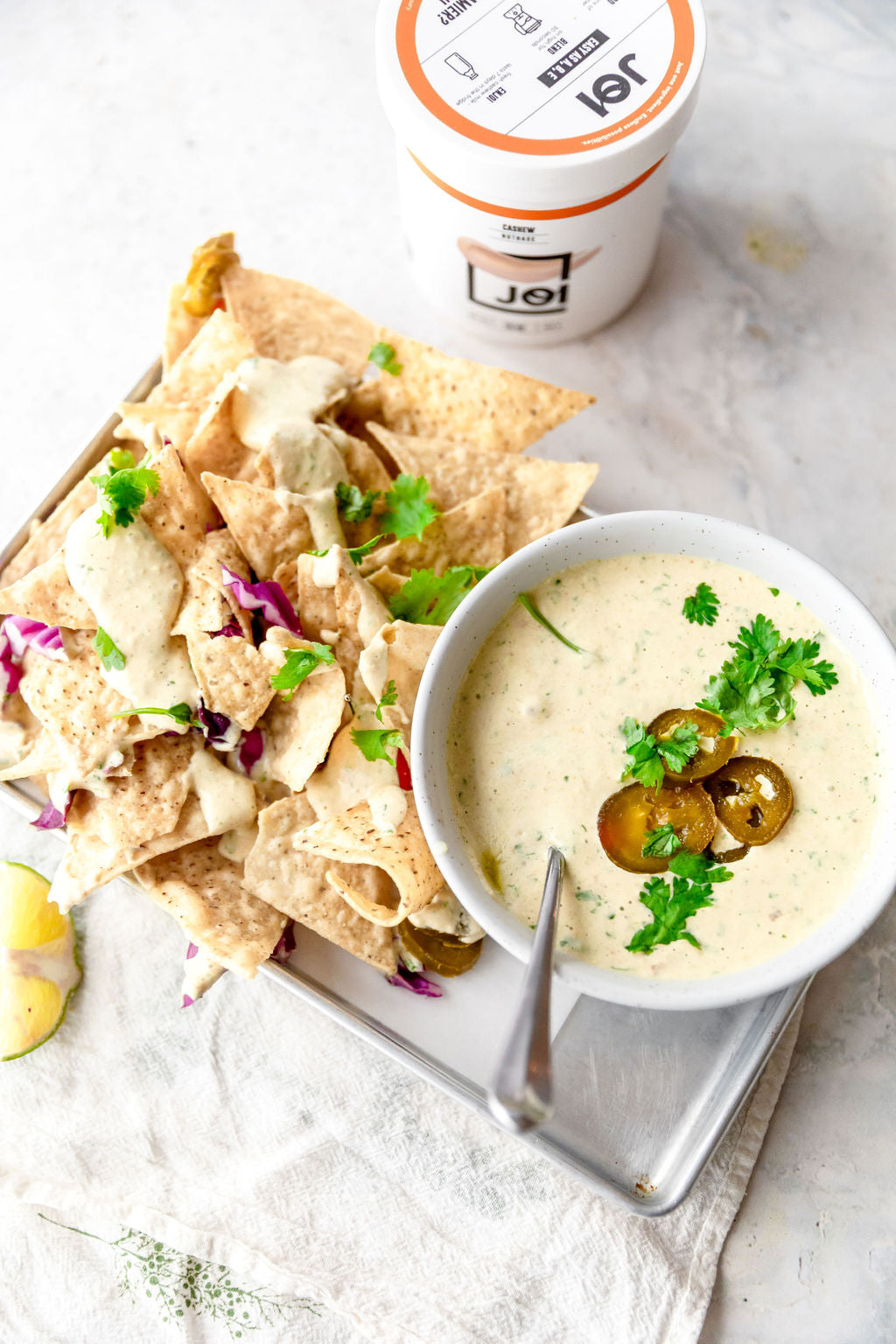 < BACK
Feb 1, 2021| By JOI team
Vegan White Queso Nachos
Almond-Base |&nbspAppetizer |&nbspCashew-Base |&nbspCreamer-Base |&nbspDairy-Free |&nbspKeto |&nbspNachos |&nbspOat-Powder |&nbspQueso |&nbspRecipe |&nbspSugar-Free |&nbspVegan |&nbspVegetarian |&nbsp
Taco Tuesday just got a complete JOI makeover! The best part of any nacho platter is the creamy, melty queso all over them, right? Now you can enjoy white queso that is dairy-free and amazingly delicious.
JOI plant base makes the best dairy-free queso because it does the hard work of soaking and smoothly blending cashews for you! It's the perfect base to build this dip. Simply add in classic queso ingredients such as garlic, onion, jalapeno, cumin, and some nutritional yeast to really pack that "cheesy" flavor in there. 
It's blended together and warmed through in a saucepan so you can perfectly pour it all over some loaded nachos. Nacho chips and sliced mini bell peppers are perfect vessels to dip and enjoy this white queso with. Top with fresh cilantro, shredded purple cabbage for some crunch and enjoy!