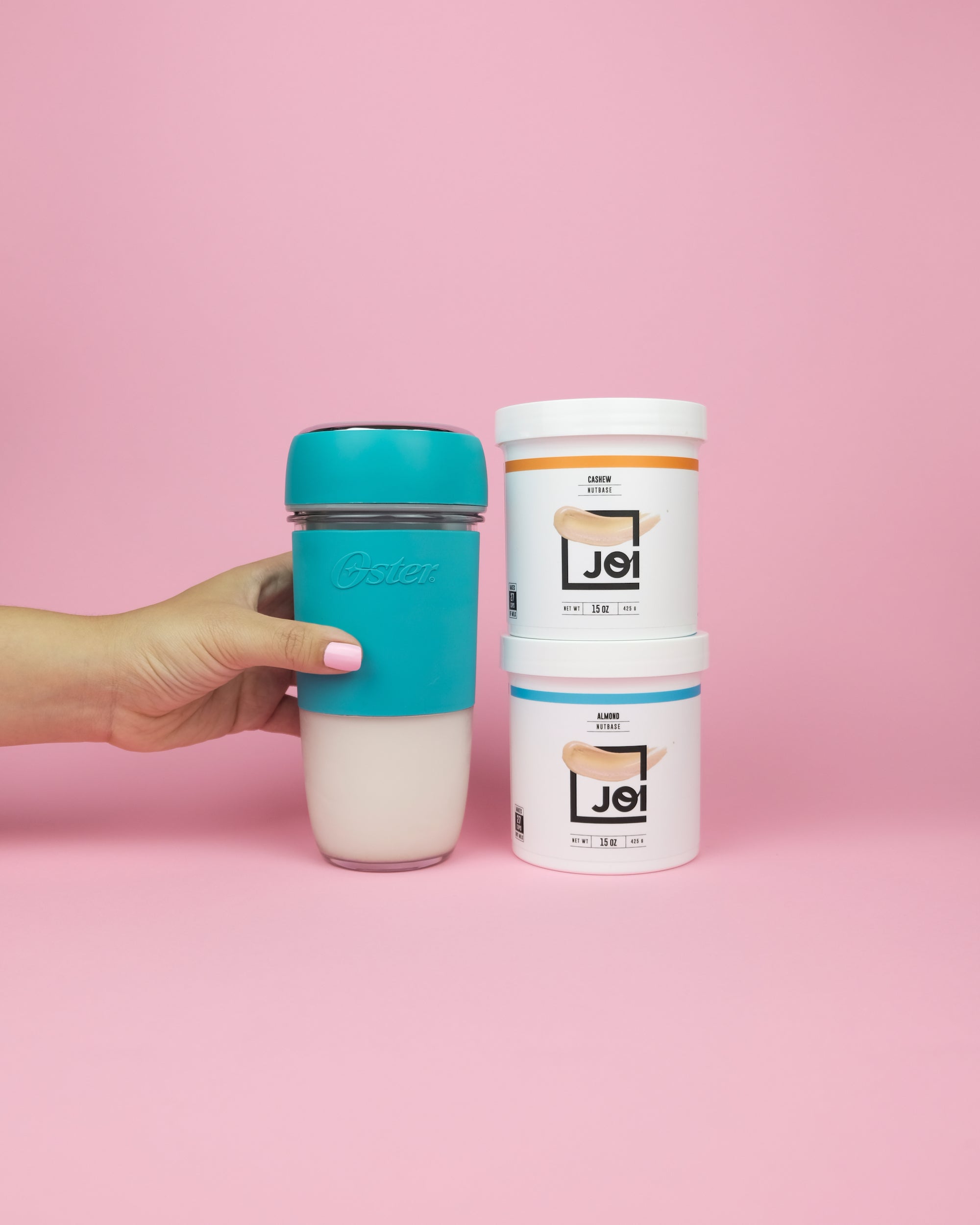 JOI & Oster® Partner For On The Go Drinks
< BACK
Oct 5, 2020| By JOI team
JOI & Oster® Partner For On The Go Drinks
Tips+Tricks |&nbsp


We are excited to announce our partnership with Oster® Blend Active Rechargeable Portable Blenders! 
Why We Love This Partnership:

+ USB charging for all of your On The Go needs: take it anyhere!
+ ⁠Perfect for blending healthy drinks!
+ Non-slip silicone sleeve - never drop that smoothie!
+ One Touch Controls: so easy to use with a single touch button 

And finally, when you buy a new Blend Active at a Target location, you'll find a special coupon for your next order of JOI (20% to 50% off)⁠!
"Having grown up in an Oster® blender household, it is thrilling to see their newest USB-rechargeable personal blender make its debut with JOI by its side...and in its blender bowl!  JOI & Blend Active are innovative products that are perfectly complementary to each other, and we are looking forward to a successful campaign together." - Cristina ⁠Jimenez Krislav, Director of Partnerships for JOI.

JOI and Oster will kick the partnership off with an On The Go video series featuring unique and custom designed recipes for the Blend Active. 
"We are very excited to partner with JOI to introduce the Oster® Blend Active Portable Blender. The USB chargeable portable blender creates smooth, nutritious drinks anytime, anywhere and JOI helps people create endless plant-based possibilities for a healthy lifestyle. We believe this partnership is perfect for helping people make everything from delicious nut milk to healthy smoothies.  We look forward to seeing all the healthy options people create with JOI and Oster® Blend Active" – Eric O'Neill, Brand Director-Newell Brands Blending and Food Preparation
Make sure to follow JOI and Oster®on Instagram to tune into our On The Go video series premiering this Thursday October 8th!