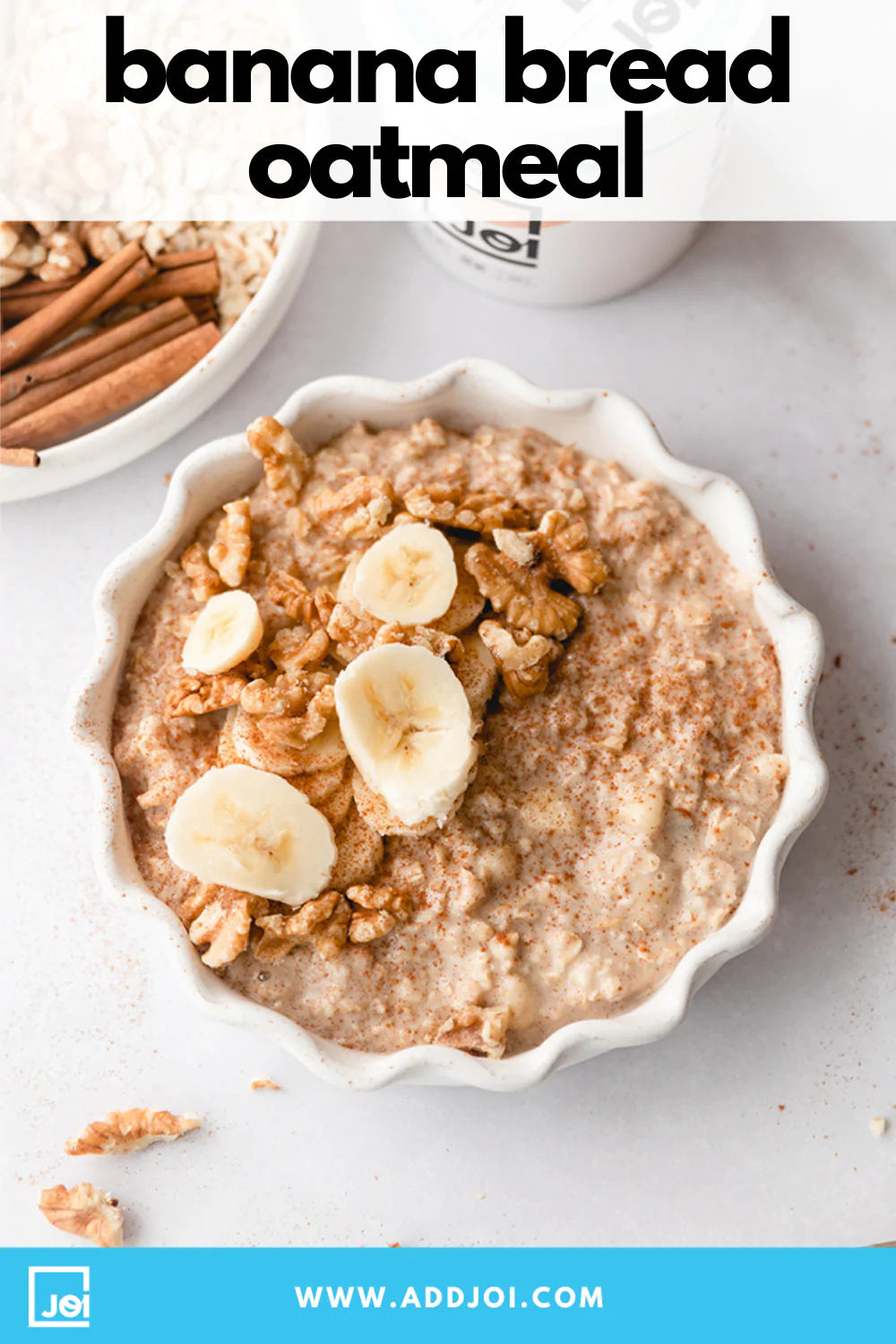 Creamy Banana Bread Oatmeal
Feb 23, 2021| By JOI team
< BACK
Feb 23, 2021| By JOI team
Creamy Banana Bread Oatmeal
Almond-Base |&nbspCashew-Base |&nbspCreamer-Base |&nbspDairy-Free |&nbspKeto |&nbspOat-Powder |&nbspOatmeal |&nbspRecipe |&nbspSugar-Free |&nbspVegan |&nbspVegetarian |&nbsp
With all the comfort of a warm slice of banana bread in a creamy oatmeal breakfast bowl, how could you go wrong? Sliced banana, chopped walnuts, and a huge dollop of JOI bring that cozy slice of bread right to your breakfast table in no time!
The secret to creating the thickest, creamiest oatmeal is to start with the best milk! We are taking extra JOI plant base and blending it with water to whip up super dreamy almond or cashew milk for our oatmeal. By doubling the amount of JOI, our milk already starts out luxurious and thick! 



Warm up that milk over the stove and add your oats. Something about taking the extra time to cook the oats on the stove rather than the microwave adds to the experience here. The cinnamon and banana begin to cook and make your kitchen smell like fresh banana bread! 
Top your warm and cozy breakfast bowl with extra banana slices and chopped walnuts. Enjoy!