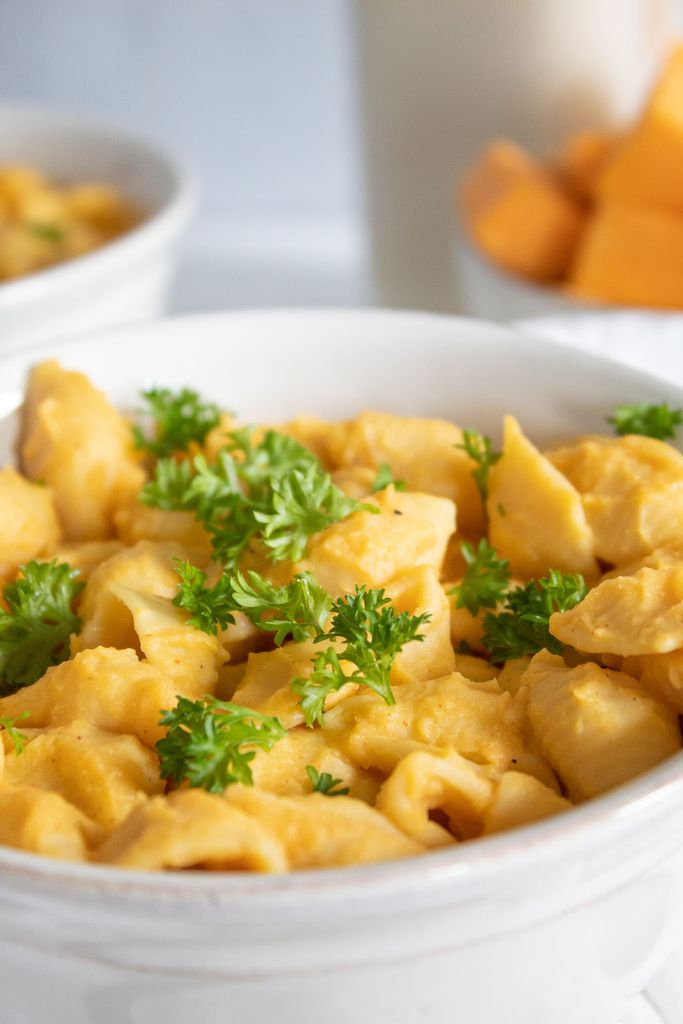 Creamy, Velvety Vegan Butternut Squash Mac & Cheese
< BACK
Sep 7, 2020| By JOI team
Creamy, Velvety Vegan Butternut Squash Mac & Cheese
Appetizer |&nbspCashew-Base |&nbspDairy-Free |&nbspDinner |&nbspGluten-Free |&nbspKeto |&nbspLunch |&nbspMac & Cheese |&nbspRecipe |&nbspSnack |&nbspSugar-Free |&nbspVegan |&nbspVegetarian |&nbsp
A real comfort food classic, this Vegan Butternut Squash Mac & Cheese is so creamy and flavorful, you would never guess the sauce is made of vegetables! The nutritional yeast adds a cheesy flavor, while the JOI Cashew milk makes for the creamiest of sauces. 



Butternut squash is one of those vegetables that is very versatile and can be used in many different ways - from baking to soups and sauces. When cooked and blended, it lends a naturally thick and smooth consistency to your dish, making it easy to create a cheesy sauce the whole family will love with just a few spices and JOI Cashew milk!



I encourage you to have fun with this recipe! You can add in steamed broccoli, make it spicy with some hot sauce, or enjoy as is. Serve it up as the main course with roasted vegetables, or even as a side dish along with the main course.