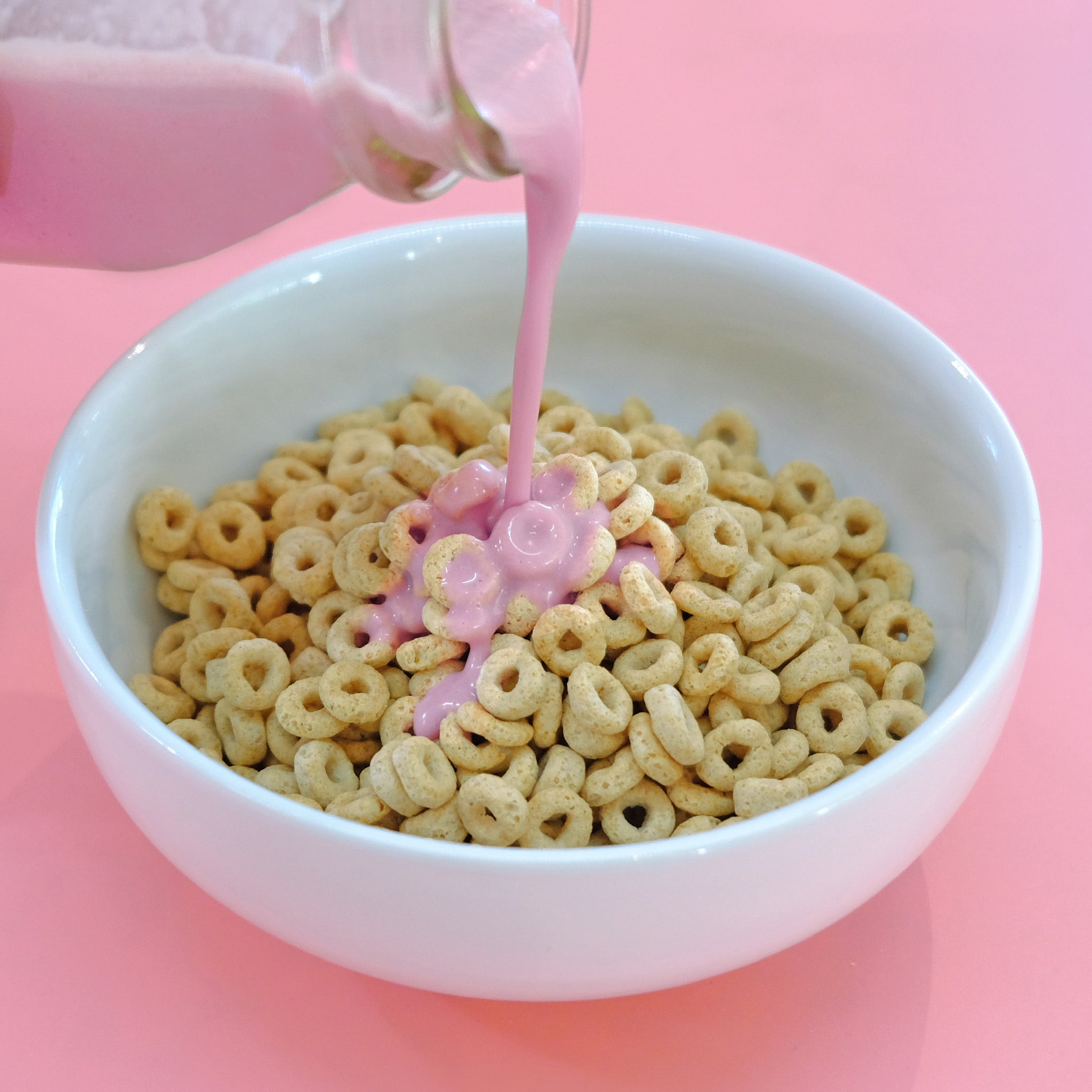 Strawberry Milk 3 Ways: Almond, Cashew and Oat
< BACK
Mar 6, 2020| By JOI team
Strawberry Milk 3 Ways: Almond, Cashew and Oat
Almond-Base |&nbspBeverage |&nbspBreakfast |&nbspBrunch |&nbspCashew-Base |&nbspCreamer-Base |&nbspDairy-Free |&nbspKeto |&nbspMilk |&nbspOat-Powder |&nbspRecipe |&nbspSnack |&nbspSugar-Free |&nbspVegan |&nbspVegetarian |&nbsp
This Strawberry Milk is great with any of the JOI plant milk concentrates. With only 3 ingredients, this simple all-natural recipe is sure to be a part of your weekly (or daily) repertoire!  It'll make your cereal and your tastebuds happy.


Why Make This Strawberry Milk Recipe?
This recipe is a healthier alternative to traditional soda and sugary drinks, which have been shown to be associated with poor health and obesity.
It is made with two whole food ingredients: strawberries and JOI. Strawberries are rich in vitamins, antioxidants, and fiber, and they also have anti-inflammatory properties.
JOI plant milk concentrate is a convenient and quick way to make plant milk. Blend up homemade milk while you make this recipe and taste the difference!
Strawberry Milk is a sweet and refreshing drink. It is easy to make and delicious! It's the perfect choice for a hot summer day, Valentine's Day, or any day in between. Whether you are looking for a refreshing drink to beat the heat or a healthy alternative to soda, this recipe is sure to be a hit. So why not try it out today and enJOI?
How Can I Customize this Recipe?
This recipe for Strawberry Milk is very versatile.
You can adjust the sweetness to your liking by adding more or less sweetener - or just keep it out altogether and let your strawberries sing.  Use whatever sweetener you like, if using.
How about swapping out the strawberries for raspberries?  Go for it! 
Vanilla and cinnamon add a little extra flavor boost.
You can also use your favorite type of JOI.  
This recipe is inspired by the amazing food blog Smitten Kitchen. We think they put it best: this milk is like a milkshake that you can pass off for breakfast. We like the sound of that so we tinkered a bit and made our own version with JOI.
Want more recipes like this? Sign up for our weekly newsletter and check out 
Ready to give JOI a try? Get started today and create your own unique milk bundle.