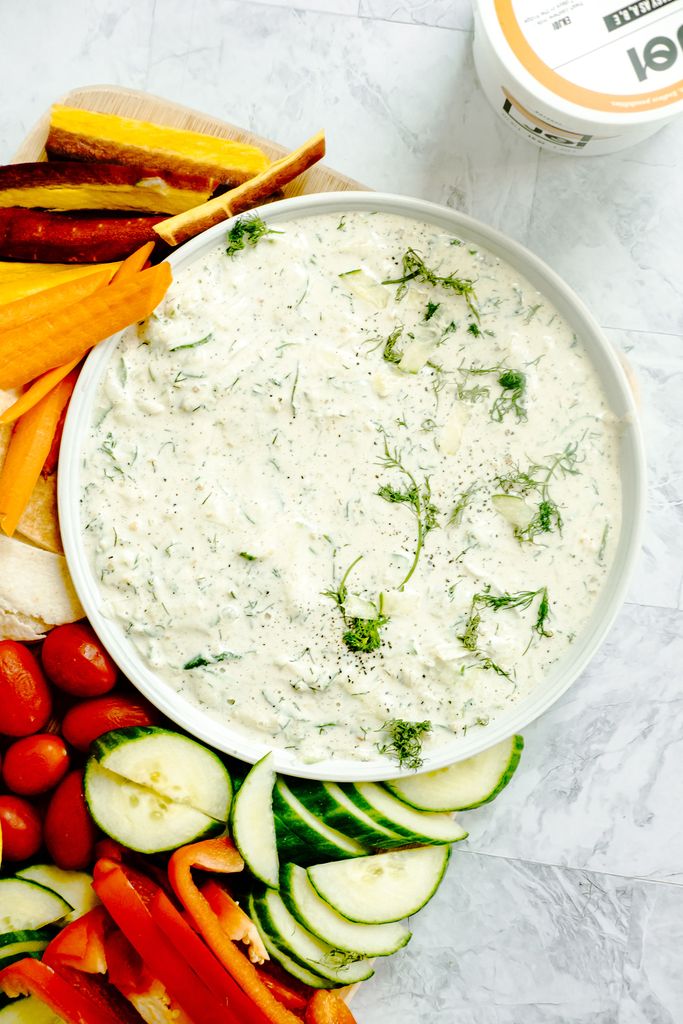 Vegan, Dairy-Free, and Gluten-Free Greek Tzatziki Dip
Aug 14, 2020| By JOI team
< BACK
Aug 14, 2020| By JOI team
Vegan, Dairy-Free, and Gluten-Free Greek Tzatziki Dip
Almond-Base |&nbspAppetizer |&nbspCashew-Base |&nbspDairy-Free |&nbspDressing+Dip |&nbspGluten-Free |&nbspKeto |&nbspLunch |&nbspRecipe |&nbspSnack |&nbspSugar-Free |&nbspVegan |&nbspVegetarian |&nbsp
Grab-and-eat snacks are always important to keep around! A healthy alternative to "traditional chips and dip" is this Greek Tzatziki served with crudités. Yummy and bright cucumber dip with fresh veggies will be your new go-to!
Keep in the fridge for a quick bite or serve as a side to your Summer dinner. This dairy-free dip is super creamy and fresh thanks to JOI Cashew base and shredded cucumber. In a few simple ingredients you'll have a dip that will last for your snacking needs all week long.



In addition to our Cashew base and cucumber, a squeeze of lemon and a few garlic cloves really add incredible depth to this dip. Extra zing is thanks to a dash of apple cider vinegar. Top it off with a pinch of salt and pepper and it's done.
This is awesome served with chopped veggies, sliced pita bread, or any of your favorite crackers.