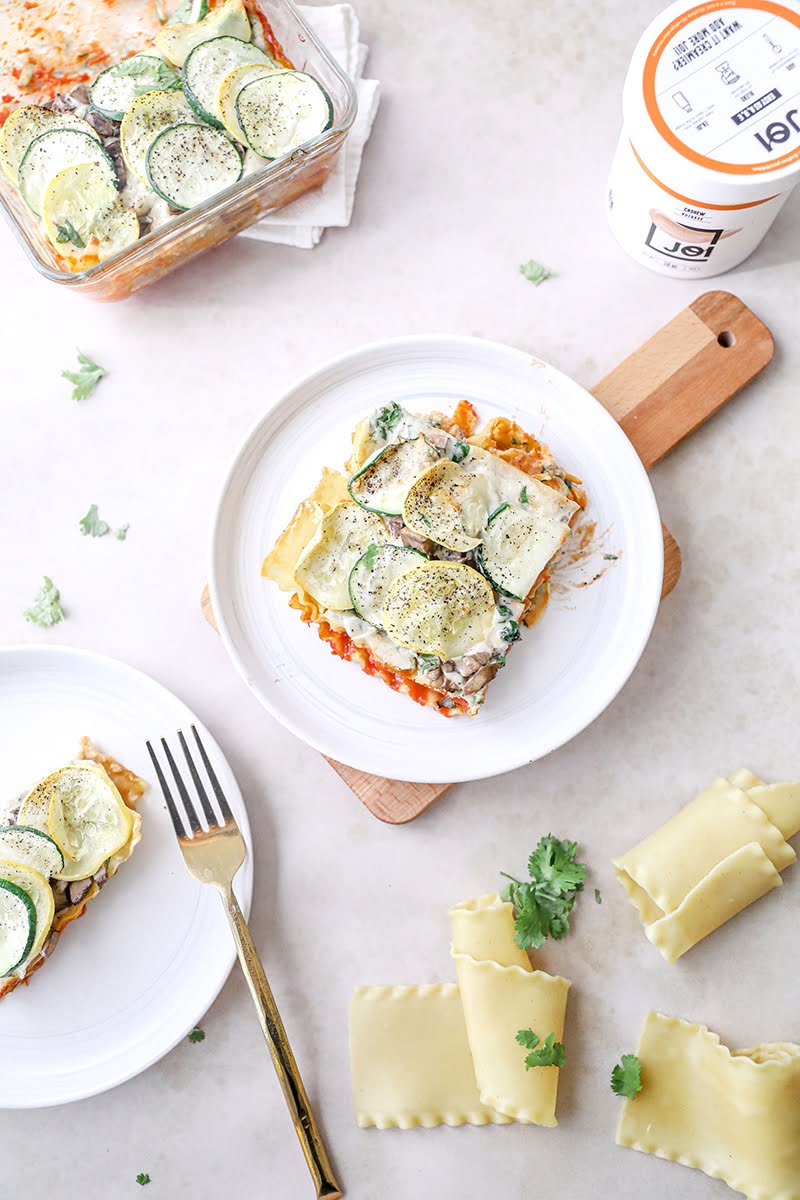 Veggie Lasagna with Vegan Ricotta Made with JOI
Dec 18, 2020| By JOI team
< BACK
Dec 18, 2020| By JOI team
Veggie Lasagna with Vegan Ricotta Made with JOI
Cashew-Base |&nbspDairy-Free |&nbspDinner |&nbspLunch |&nbspPasta |&nbspRecipe |&nbspSugar-Free |&nbspVegan |&nbspVegetarian |&nbsp
Is there really a better feeling than digging into a perfectly layered lasagna? Creamy, saucy, vegetable filled lasagna is what's on the menu today! It's a great way to serve up some Italian cuisine with a dairy-free twist.
By making our own vegan ricotta using JOI we are able to create that layer of "cheese" that is most necessary for the perfect lasagna. In between that we have slices of tender zucchini and perfectly cooked lasagna sheets. Other veggies that are incorporated are diced red peppers and mushrooms! 
Use your favorite tomato sauce and a little bit of fresh basil to bring all the layers together. Serve with your favorite salad and a good slice of crusty bread and enJOI!