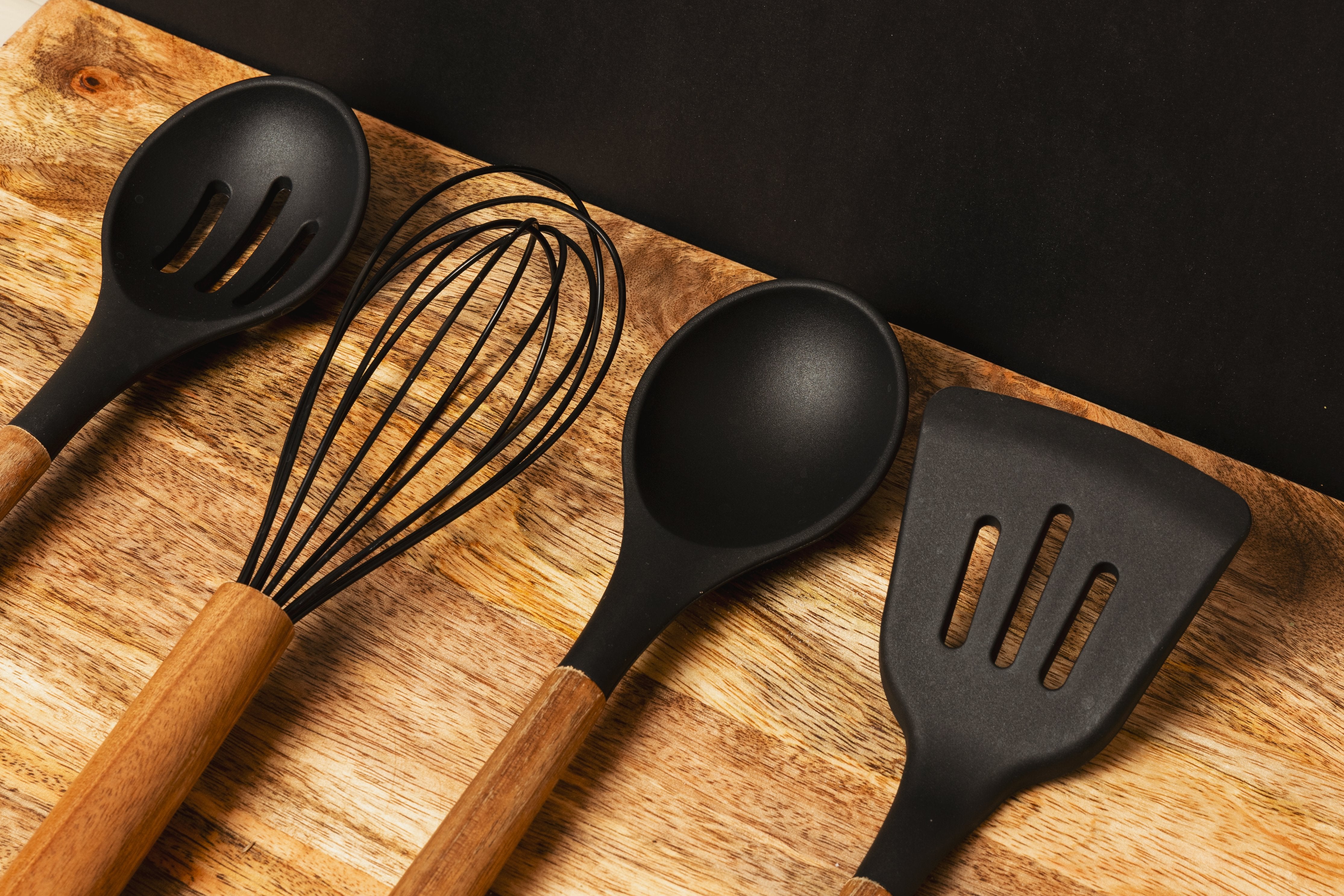 Four Tips for Cooking and Baking with JOI Nutbases
Oct 24, 2019| By JOI team
< BACK
Oct 24, 2019| By JOI team
Four Tips for Cooking and Baking with JOI Nutbases
Almond-Base |&nbspCashew-Base |&nbspCreamer-Base |&nbspDairy-Free |&nbspKeto |&nbspOat-Powder |&nbspRecipe |&nbspSugar-Free |&nbspVegan |&nbspVegetarian |&nbsp
You already know that JOI plant bases make a super tasty nut milk, but do you know they can be a delicious ingredient in lots of your favorite (or new favorite) recipes as well? Whether you're a seasoned chef excited to experiment or a kitchen noob who just wants to get healthier, the possibilities for cooking and baking with JOI plant bases are nearly endless.
Here are four tips to wow your friends or coworkers with your next enJOI-able culinary endeavor.
1. In general, when baking you can substitute milk made from JOI nutbases at a 1:1 ratio for dairy milk
Cooking may be an art, but baking is a science—and the margin for error is small. Now, we don't say this to pass judgement on those of you who have pulled flat muffins out of the oven, or added wayyyyy too big a pinch of salt to those cookies, or just set off the smoke detector (umm, we've done all those things repeatedly). But, that need for precision is a serious concern when you want to continue enjoying your baked goods without the cow's milk. Good news—no need to worry about swapping in almond or cashew milk made from JOI plant bases! In general, you can take your favorite recipes and swap in our plant milks at a 1:1 ratio. However, baking time may be affected by substituting with a plant milk. Start by decreasing the baking time by a few minutes to make sure your final product still comes out of the oven rich and moist, and experiment to find the timing sweet spot from there.
2. If you're cooking with milk made from JOI plant bases, consider adding a thickening agent
JOI nut bases are packed with healthy fats—8 grams per standard serving of JOI almond to be exact, just as much as whole cow's milk. The difference is that 7 grams of that fat in JOI nut bases are looser unsaturated fats, while cow's milk is significantly higher in denser, saturated fat. The higher unsaturated fat content in JOI nut bases is great for watching your cholesterol, preventing cardiovascular disease, and keeping your muscles happy, but it does mean your nut milk will have a little less creaminess than cow's milk. With that in mind, if you're using JOI nutbases to make things like pasta, soups, casseroles, or sauces—you know, all the tasty, creamy stuff—adding a little extra JOI plant concentrate will go a long way...or use a pinch of a thickener like cornstarch, flour, tapioca depending on your recipe.
3. Think about whether your recipe is savory or sweet.  Maybe.
Plant milks, especially almond, cashew and oat milks, are typically seen as having a sweeter flavor than dairy milks. For your morning latte or post-workout smoothie this is no problem (let's be real, who doesn't love that extra sweetness, especially when it's guilt-free?), but when you're substituting milk made from JOI plant bases in more involved recipes for cooking or baking, it's important to take into consideration. Our recommendation, in a perfect world with all varieties of JOI nut bases in the cupboard? First, start with a batch of milk made from JOI nut bases without any sweetener—you can always add extra sweetener if the recipe needs it. Then, think about which nutbase you choose. Cashew milk will play a little better in savory recipes like pastas and soups, and almond milk is the go-to for sweet recipes like smoothies, protein bites, and frozen treats.
At the end of the day, though, JOI bases have a neutral flavor palate that is really versatile in just about any application!  Don't get too hung up on the fact that you are trying using almond base instead of soaked cashews in a recipe for the first time.  Let your culinary invention carry you away in the kitchen as you experiment with JOI plant bases.
4. Creamy JOI bases are a great nut butter substitute
Yes, we created JOI nutbases to be blended up into delicious nut milks. But, our almond, cashew and creamer nut bases are plenty delicious on their own too! So, if you're eyeing up a recipe that calls for a nut butter, JOI can be a healthier, simpler, nutrition-packed substitute. Anyone else craving extra-healthy chewy granola bars right about now?
Now that you've gotten the tutorial, ready for some inspiration? Check out our library of recipes made with JOI—and don't forget to stock up on JOI bases so you're prepared for all these kitchen adventures!