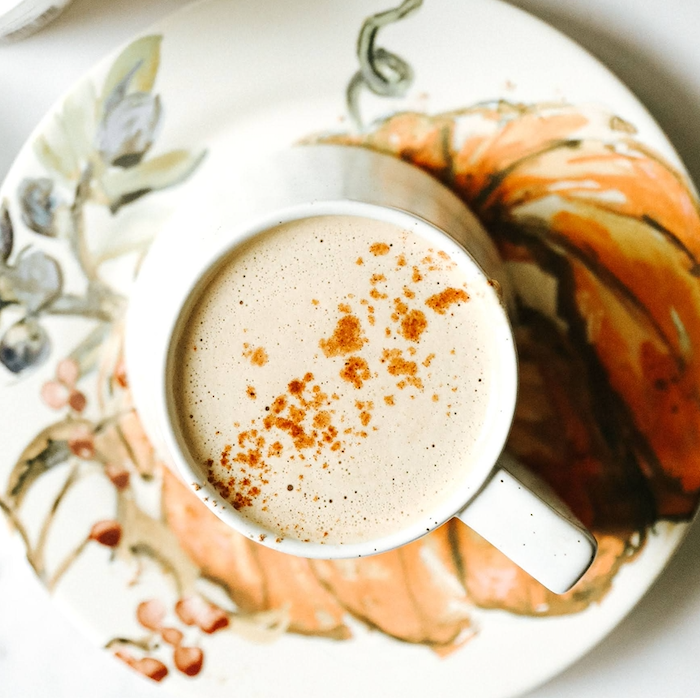 Oat Milk Creamer 7 Ways: Hack JOI Creamer
< BACK
Aug 1, 2023| By JOI team
Oat Milk Creamer 7 Ways: Hack JOI Creamer
Beverage |&nbspCoffee |&nbspCreamy |&nbspLatte |&nbspMatcha |&nbspMilk |&nbspOat-Powder |&nbspTips+Tricks |&nbspVegan |&nbspVegetarian |&nbsp
Are you ready to elevate your plant based milk beverage game to a whole new level? Say hello to JOI's Oat Milk Creamer - the magical powder that can transform your drinks into creamy, dreamy masterpieces!
We've always prided ourselves on the versatility of JOI, and our new Oat Coffee Creamer is no different. Whether you're a coffee connoisseur or a tea enthusiast, we've got some exciting drink options for you to try with this product. (Without sacrificing your gut health in the process!)
Ways to Use JOI Oat Coffee Creamer:
Grab your favorite mug and let's unlock the potential of JOI. Make this Oat Creamer work for you no matter how you take your coffee (or tea)!!  Here are 7 ways to use JOI creamer:
1. A Simple Creamer Sensation
Let's start with the basics: make a classic "creamer".  (Easy recipe alert!)
Whisk or steam one stick pack of JOI's Oat Milk Creamer with 3 ounces of water. That's it! You've got a creamy and delightful base to add to any beverage you like. (Tip: we think it's best served hot and frothed!)
It's perfect for adding a touch of richness to your regular cup of joe or even your evening tea. Simple and satisfying! Who knew homemade oat milk creamer could be this easy?
2. Sweet Oat Milk Bliss
Looking for a better-for-you oat milk? One that doesn't come with a long list of hard to pronounce ingredients that aren't healthy? Something a little sweeter or more creamy? Something that doesn't require soaking rolled oats, a high speed blender and a nut milk bag?
We hear you! Here's an easy Sweet Oat Milk recipe for you.
Take one stick pack of JOI's Oat Milk Creamer and mix or blend with 6 ounces of water. Simple, right? Dairy free milk in an instant.
Now that you've made it, how will you use it? Iced coffee, tea, cereal? French toast bake? The possibilities are endless!
3. Barista-Style Oat Milk
Ready to impress yourself (and more importantly, others) with your barista skills? Buckle up for "barista" quality oat milk, without the canola oil, gums and fillers in the boxed stuff.
Just take two packets of JOI's Oat Milk Creamer and mix or blend the contents with 6 ounces of heated water. Froth the milk it until it reaches that velvety, luxurious texture that's simply irresistible.
Pour it over your favorite coffee, matcha or cocoa mix, and voila! You've got a coffee shop-worthy creation right in the comfort of your own home. Cheers to becoming your own award-worthy barista!
4. Sweet Oat Milk Espresso ("Cortadito")
Need a pick-me-up with a hint of sweetness? Let's make a Sweet Oat Milk Espresso.
Simply pour 1 to 2 ounces of hot espresso over a packet of JOI in an espresso cup. Stir for about 20 seconds (or until dissolved), and sip up!
The oat milk sweetens the espresso, hitting just the right combo of creamy and less bitter than straight up.   
5. Hot Coffee with Oat Creamer
Want an easy, more healthful twist on your regular coffee routine? Here's a game-changer!
For a creamier coffee, just take one stick pack of JOI's Oat Milk Creamer and mix it with 6 ounces of hot drip coffee. Stir it up, and get ready for a creamy coffee experience that will make you smile with every sip.
But maybe you take your coffee with "just a splash"? Then use half a stick pack of creamer in your cup instead, and save the rest for tomorrow.
Say good-bye to those junky dairy free coffee creamers in the little tubs, and say hello to a more JOI-ful cup of coffee!
6. Cold Brew Oat Milk Spectacular
Ready to beat the heat with a refreshing treat? Grab your electric whisk and blend one stick pack of JOI's Oat Creamer with 6 ounces of cold brew coffee. Pour over ice.
You've got yourself a creamy oat milk cold brew that'll keep you cool and caffeinated all day long.
7. Classic Iced Coffee with Oat Milk
Last but not least, let's blend things up a bit! Take one stick pack of JOI's Oat Milk Creamer and mix it with 6 ounces of room temperature water and 6 ounces of hot coffee.
Give it a good stir, whisk, or shake, and pour it over ice. Is a straw mandatory? Might be.
Now get to gently shaking around that cup and sipping until every last drop of cold coffee has been teased out.
That's a Wrap, Now Get Creamin'!
And there you have it! Seven fantastic options using JOI's Oat Milk Creamer that'll turn your everyday beverages into easy indulgences.
From delicious oat milk, to a rich oat cream or a more basic oat milk creamer recipe, you're ready to start creating. We're adding vanilla extract and a splash of maple syrup to our "smoky-sweet oat milk cappuccino"! How about you?
Happy sipping!