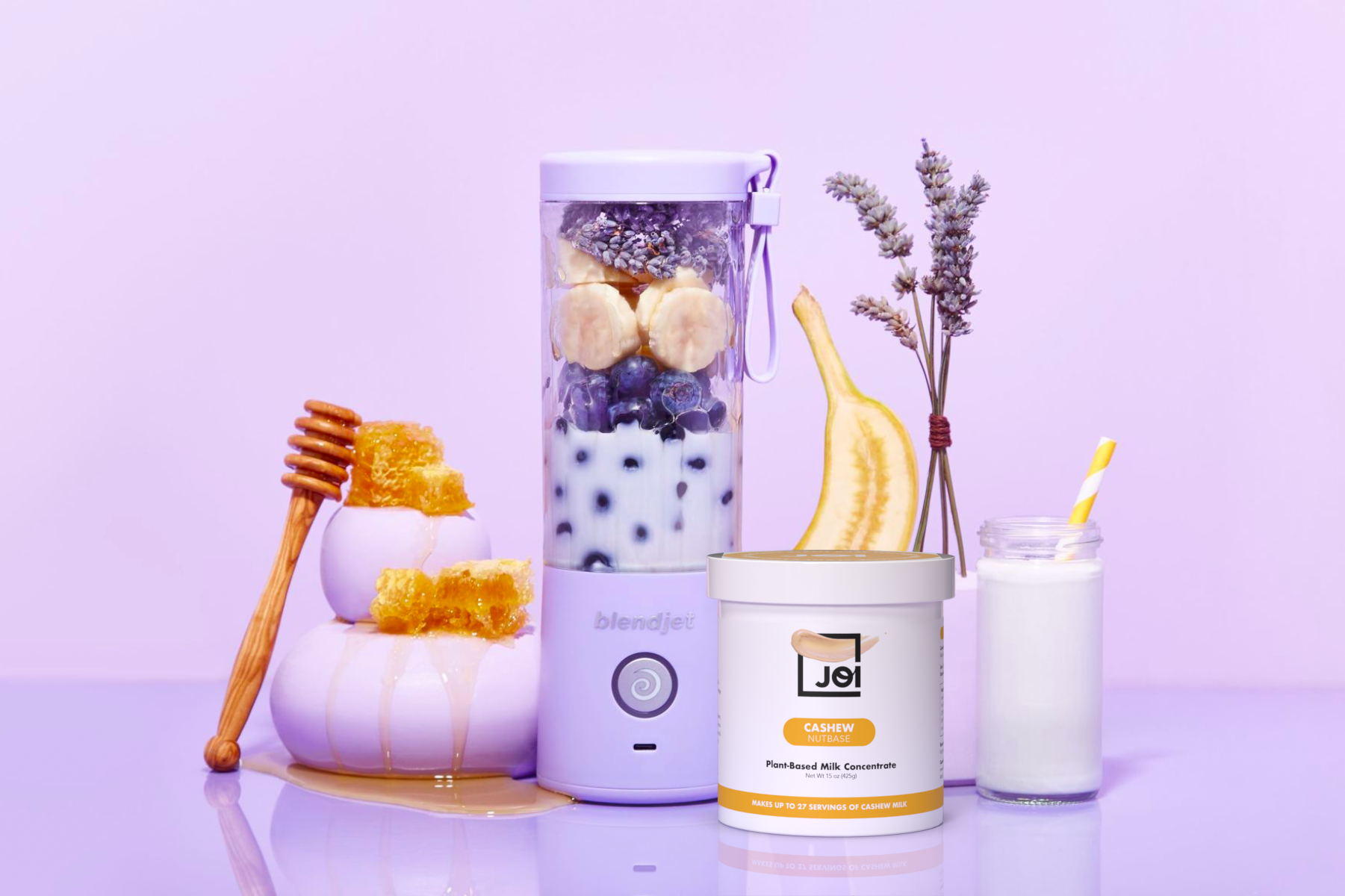 5 Smoothies To Make With JOI & The BlendJet 2
Feb 11, 2021| By JOI team
< BACK
Feb 11, 2021| By JOI team
5 Smoothies To Make With JOI & The BlendJet 2
Almond-Base |&nbspBeverage |&nbspCashew-Base |&nbspCreamer-Base |&nbspDairy-Free |&nbspGluten-Free |&nbspKeto |&nbspOat-Powder |&nbspRecipe |&nbspSugar-Free |&nbspVegan |&nbspVegetarian |&nbsp

Now that we added the amazing BlendJet 2 to our Friends Of JOI marketplace, we couldn't help but compile our 5 favorite smoothies made with JOI. Get blending and as always, enJOI. 


This Carrot Cake Smoothie recipe is filled with carrots, but it tastes like dessert! Delicious and creamy smoothies are a perfect sweet treat any time of year, and this one doubles as breakfast. 


Is it Kale-licious, Kalicious, or Kaleicious? Who cares right? This super food green smoothie powered by kale (and of course made with JOI) is an energy boosting treat for any morning, afternoon or evening. Customize this smoothie with hemp, vanilla, or chia. As always with JOI and BlendJet, the choice is yours. 
Our Pink Smoothie combines JOI 100% almond or cashew nutbase with the bright, sweet flavor of pitaya (often called dragonfruit), the sour punch of goji powder, and the subtle texture of chia seeds to create one seriously addictive smoothie you can feel good about making every day (or maybe twice a day). 


Espresso powder, vanilla, dates, cocoa nibs, and a pinch of cayenne combined for an addictively rich, just-sweet-enough flavor, while frozen fruit of your choice paired with spinach round out the nutritional check boxes. And of course, milk made with JOI brings everything together into an irresistibly creamy, as-caffeinated-as-you-want vegan treat that will keep you full and satisfied. 


Grab some fruit, a liquid (spoiler alert: its almond milk made with JOI), and blend to perfection with your BlendJet2. Then grab your favorite bowl, pour, top and be satisfied all morning. 
Looking for more inspiration? Check out our #madewithjoi recipes covering everything from milk to smoothies to creams and sauces.