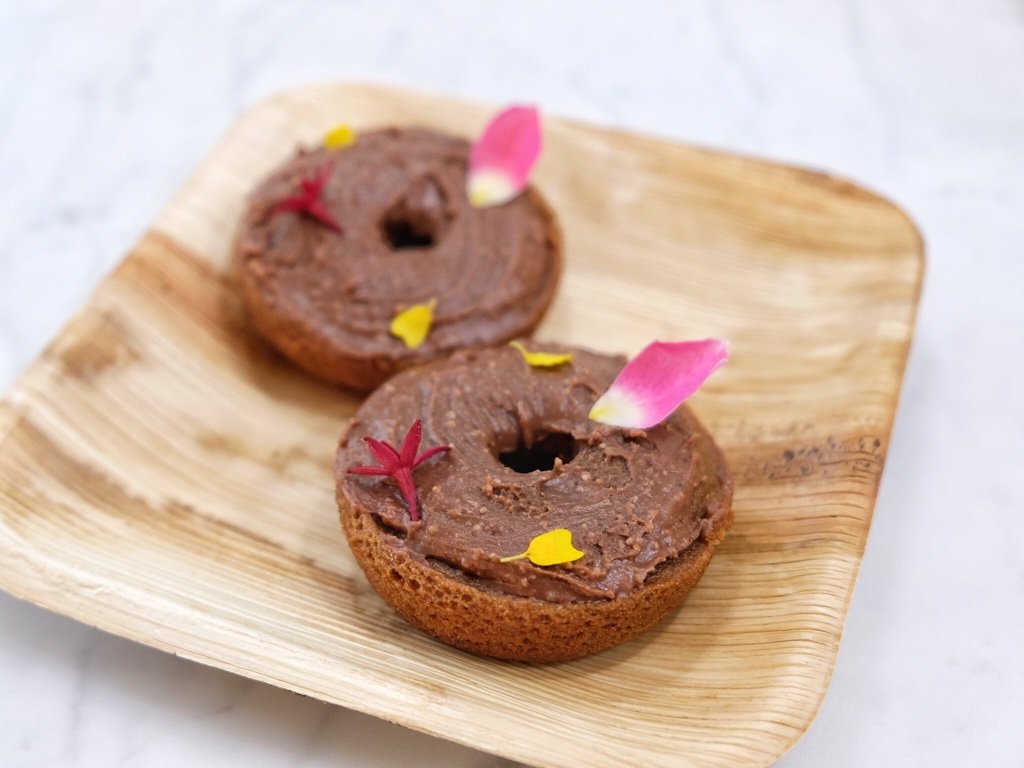 Five Sweet and Savory Recipes Made with JOI Nutbases to Satisfy Comfort Food Cravings
Oct 30, 2019| By JOI team
< BACK
Oct 30, 2019| By JOI team
Five Sweet and Savory Recipes Made with JOI Nutbases to Satisfy Comfort Food Cravings
Almond-Base |&nbspCashew-Base |&nbspCreamer-Base |&nbspDairy-Free |&nbspKeto |&nbspOat-Powder |&nbspRecipe |&nbspSugar-Free |&nbspVegan |&nbspVegetarian |&nbsp
You've found JOI 100% nutbases, so we're going to take a wild guess and assume you're someone who cares about your health. But, we're also guessing you're a real human with favorite (possibly junk) foods, occasional cravings, and just as much susceptibility to Instagram food porn or the smell of a greasy brunch cooking as the rest of us.
News flash—denying yourself of the simple pleasure of delicious food just isn't worth it. Bigger news flash—you can satisfy those comfort food cravings without sacrificing health. Best news yet? JOI almond and cashew nutbases can help—especially if you're committed to a dairy-free, or completely plant-based diet.
Whether you're hankering for dinner or dessert, snack or feast, salty or sweet, here are five unexpected comfort food recipes made with JOI that can help you indulge AND nourish your body.

1. JOI Coconut Pops
If there is a perfect cool-down food, it's gotta be a popsicle. Beat the heat on a steamy summer afternoon (we're based in Miami, so trust us, we're experts on this), jump-start rehydration after a tough workout, or cap off a big dinner. Basically, find yourself in any situation that calls for a light sweet treat and a popsicle is going to be the perfect answer. The downside? Standard grocery store popsicles are pretty much sugar, water, and a little artificial coloring someone threw in the freezer. JOI Coconut Pops take the refined sugar out of the equation and replace it with real fruit, nutrient-packed coconut water, and our healthy nutbase for a quick and easy, super healthy, oh-so-tasty popsicle alternative.

2. Romesco Penne Pasta
Even if you're a die-hard keto devotee, who among us doesn't occasionally crave (need) a big, carb-a-licious plate of creamy pasta? We get it though—give in to that desire for traditional fettuccine alfredo and unless your portion control is truly admirable, the post-pasta coma will probably be all too real. Our Romesco Penne Pasta made with JOI almond nutbase takes the heavy cream and replaces it with homemade almond milk, heart-healthy oils, and deceptively decadent roasted red pepper for a finished product that is guilt-free vegan comfort food at its finest.

3. Silky Non-Dairy Vanilla Ice Cream
Don't even try to tell us you don't like ice cream—after all, there's a reason your local co-op has the better part of a freezer aisle dedicated to non-dairy ice cream alternatives. Well, it's time to stop paying an ungodly amount per pint to satisfy your ice cream craving without caving in to the call of the local Ben & Jerry's. With our Silky Non-Dairy Vanilla Ice Cream you can combine JOI almond nutbase with healthful coconut milk and just as much sweetener as you want to make your Netflix night on the couch complete (no pants required).
4. Creamy Vegan Ranch Dressing
Ranch is one of God's gifts to humanity, and we do not want to argue about it. Whether you use this beautiful condiment to make raw veggies palatable, to spice up a standard sandwich, or to make that slice of pizza or chicken wing even more appetizing, you cannot deny the versatility and general perfection of ranch dressing. With our Creamy Vegan Ranch Dressing recipe you can get all the deliciousness without the dairy (not to mention fewer calories and saturated fat) so you can dip and dunk to your heart's content.

5. Vegan Chocolate Frosting
Are you one of those people who really only likes cake because of the frosting? Like, to the point that you kind of only eat the cake part out of politeness? No judgement here. But, traditional frostings like butter cream, cream cheese, and whipped do tend to be dairy-based and sugar-packed. Give this Vegan Chocolate Frosting a try instead—made with JOI nutbase, maple syrup, and cocoa powder you can feel good about the ingredients as you indulge. Pro-tip: if baking really isn't your thing, try spreading on store-bought donuts or saltine crackers for a frosting-fix without the hard labor.
Ready to start satisfying your comfort food cravings without sacrificing health? Place your order for JOI almond and cashew nutbases today and get cooking!