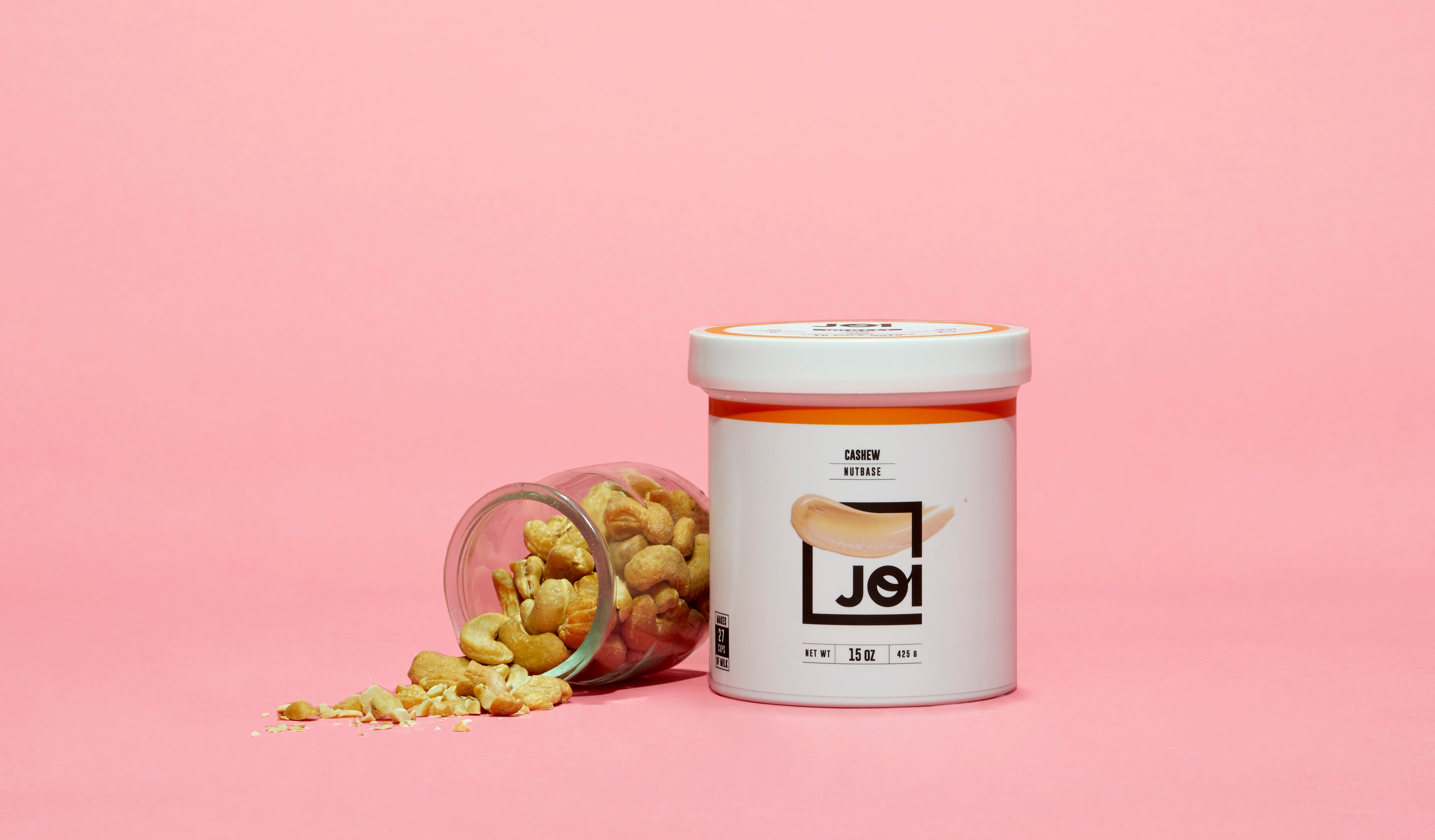 10 Things To Make Today With JOI Organic Cashew Plant Base
< BACK
Jul 8, 2020| By JOI team
10 Things To Make Today With JOI Organic Cashew Plant Base
Beverage |&nbspBreakfast |&nbspCashew-Base |&nbspDairy-Free |&nbspDessert |&nbspDinner |&nbspGluten-Free |&nbspKeto |&nbspLunch |&nbspRecipe |&nbspSnack |&nbspSugar-Free |&nbspTips+Tricks |&nbspVegan |&nbspVegetarian |&nbsp
OK, you made the plunge and picked up some Cashew JOI Plant Base. And now you're eager to get started with the only plant base you need for all your plant-based needs. We're here to get you started with 10 must-make recipes #madewithjoi Cashew base. 

From milk to smoothies to dips and sauces, this list covers sweet and savory and offers unique creations you can only get with JOI Cashew base. Without further ado, here are the 10 things to make right away with your Cashew base...


The Only Cashew Milk You'll Ever Want To Drink
JOI's classic and go-to homemade Cashew Milk. We like to add a touch of sweetness with maple syrup and vanilla which elevates the natural sweetness of the cashew to new heights. You'll never buy the boxed stuff again after trying this. 


A Perfect Green Smoothie
Pre or post workout, this smoothie hits all the marks: high protein, high fiber, high five! 


Dalgona Whipped Coffee
We couldn't let the Internet craze of 2020 pass us by without adding some JOI to it. 


Creamy Cashew Noodles
This is summer in a bowl... cold noodles covered in a delicious and creamy cashew sauce is your new favorite lunch. 
Cashew Coconut Curry
This recipe is from our friend and in-house nutritionist Carolina, so it's not only delicious but good for you too! 


Cashew Vodka Sauce Pasta
Our Vegan take on a classic dairy-based sauce. But you won't miss the dairy at all and this is sure to be your new go-to pasta recipe.
Della Bowls Yellow Sauce
Our friends over at Della Bowls shared the recipe for their yellow sauce - whip out the greens, quinoa and whatever else you have on hand and be prepared to be blown away with flavor. 
Vegan Queso
Our most popular recipe, this Vegan Queso is the snack to eat at your next socially-distanced gathering. 
Vegan & Gluten Free Date Sweetened Blondies
We partnered with our friends Just Date Syrup and Raaka Chocolate to create this ridiculously crave-worthy vegan blondie. There is nothing else quite like it. 
No Churn Cashew Blackberry Ice Cream
There is no Cashew Recipe list without this simple and a delectable No Churn Cashew Blackberry Ice Cream. Meet your new obsession.
Looking for more inspiration. Check out our recipe blog for more recipes to make with our Cashew and Almond plant bases.