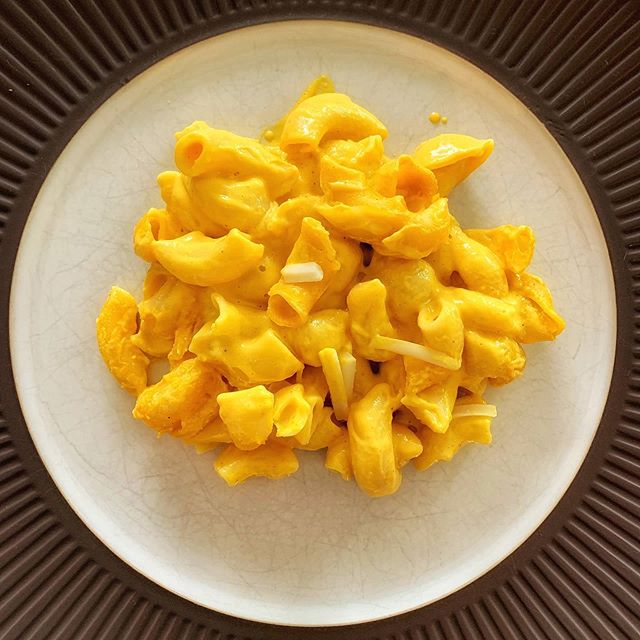 5 Tips To Make Comfort Dishes More Nutritious
< BACK
Nov 2, 2022| By JOI team
5 Tips To Make Comfort Dishes More Nutritious
Health+Wellness |&nbspTips+Tricks |&nbsp
We all have our favorite comfort foods, but often they aren't necessarily the "healthiest" of dishes. Why not make them better-for-you without sacrificing flavor nor that coveted "comfort food" experience? With these tips we're making comfort food recipes more nutritious. So you can have your cake and eat it too (ha ha!)  Try these practical ways to optimize the nutrition of your favorite dishes!
Photo by Sheila Pedraza Burk
Comfort Foods Can Be Healthier
There is nothing like digging into a creamy bowl of macaroni and cheese on a rainy day. When you think of comfort foods, what comes to mind? If you thought of buttery mashed potatoes, cheesy spaghetti, and sweet apple pie, you're not alone. Cooking with or for your family should be a pleasurable and fun activity.
But sometimes it's easy to get carried away in the kitchen after digging into grandma's old recipe box. Although we believe food is pleasure, we also believe food is nourishment. So, why can't we do both: enjoy the meals we love, while nourishing our bodies and feeling great?
We're here with five tips on how to add a healthy twist to comfort foods!
TIP #1: Sneak in some veggies
Photo by Sarah Pflug
One easy way to add fiber, vitamins and minerals to your meals is to add extra veggies. Whether they're blended, cooked, shredded or chopped, get them into baked goods, pasta dishes, or sauces.
But don't worry, this doesn't mean you'll be eating broccoli cookies! We can guarantee your family won't even notice it. There are ways to add nutrient-rich veggies to your favorite comfort foods without compromising taste or texture.
PASTA SAUCES AND DIPS
Add finely chopped veggies to any pasta sauce. Just make sure you cook them thoroughly.
Make vegetables the base of your pasta sauces! See below how to make alfredo sauce with cauliflower, and mac and cheese with carrots.
Use nuts or nut base (cough, JOI, cough) to replace high-fat creams and cheeses. Try our french onion dip with veggies or spinach-artichoke dip for an appetizer!
BAKED GOODS
Try vegetable-rich baked goodies like zucchini muffins, carrot cake, pumpkin spice cookies, beetroot chocolate cupcakes, black bean or sweet potato brownies!
Use egg replacements to lower the saturated fat in baked goods! To substitute one egg you can use: ¼ cup applesauce (unsweetened), chia seeds or flaxseeds!*
* For each egg substitute, mix 1 tablespoon of chia seeds OR 1 tablespoon of ground flax seeds with 3 tablespoons of water and let it sit until a gel forms (about 5 minutes). Chia seeds and flax seeds are excellent sources of protein and omega-3 fatty acids!
RICE & MASHED POTATOES
Try cauliflower rice (grated, cooked cauliflower) in place of, or mixed into your standard rice dish to boost nutrition!
Add chopped veggies to your brown rice (snow peas, broccoli, carrots, etc.)
Make mashed potatoes using sweet potatoes (rich vitamin A) or cauliflower (high in fiber and antioxidants).
PASTA DISHES
Try adding spiralized vegetables (zucchini, sweet potato, butternut squash) into your regular spaghetti; make sure to cook vegetable spirals thoroughly for a soft consistency.
Opt for a grain-based pasta (whole wheat, brown rice, or quinoa) or legume-based pasta (black bean, chickpea, lentil) in place of white pasta.
If making lasagna, layer thinly sliced veggies in between your lasagna plates (zucchini and eggplant are great options), or mix cooked spinach into the sauce.
TIP #2: Go for whole grains
Photo by Sheila Pedraza Burk
Refined grains such as white flour, white pasta, white rice, and white bread provide high amounts of carbohydrates and little fiber. That means that the sugar from the carbohydrates gets absorbed quickly into your bloodstream, raising blood sugar levels and increasing fat storage.
Over time, consumption of refined carbohydrates can result in weight gain, type 2 diabetes, and heart complications.
On the other hand, whole grains are known to help lower cholesterol levels, maintain a healthy weight and support digestive health. 
Here's how you can easily increase whole grain while lower refined grains consumption:
Swap white rice for brown rice, wild rice, quinoa, or barley (or if taking baby steps, mix the whole grain with your rice).
When using flour, try whole grain flours such as oat (simply blend oats into a fine powder) almond, chickpea, brown rice or buckwheat flours.
Opt for whole wheat, brown rice, quinoa or legume-based pasta (black bean, chickpea, lentil) in place of white pasta.
TIP #3: Switch up meat for plant proteins
Photo by Henry Geddes
Compared with animal proteins, plant proteins have no cholesterol and are significantly lower in fat. Also, they are naturally high in fiber (animal protein has no fiber, by the way) and loaded with vitamins and minerals! There are many ways to implement plant proteins in your traditional "meaty" dishes:
Bolognese sauce: use lentils, walnuts, tofu or mushrooms.
Chili: try vegetarian chili with kidney, black beans and pinto beans.
Tacos: use ground tofu, walnuts or lentils with taco seasoning.
Meatballs: try recipes using lentils, chickpeas or beans with oat flour and tomato paste.
SloppyJoes: lentils with tomato sauce make a perfect meat-free sloppy joe alternative.
Burgers: try black bean or any veggie burger in place of your regular meat burger.
TIP #4: Sweeten it up with natural sweeteners
Photo by Sarah Pflug
Whether you're baking a cake or making your breakfast pancakes, sugar seems to be irreplaceable for those with a sweet tooth. Yes, we all love it, but refined sugar (whether in powder or liquid form) raises blood sugar levels and may result in many unwanted results when consumed in excess (think: weight gain, type 2 diabetes, heart disease, and some types of cancer).
So, it's nice to know how to keep the sweetness in a more natural manner. Here are some great sugar replacements:
Applesauce (unsweetened)
Bananas (the riper the better)
Blackstrap Molasses
Honey
Lucuma Powder
Monk Fruit Sweeteners
Pure Maple Syrup
TIP #5: Embrace your inner chef 
Photo by Sarah Pflug
It's no surprise that homemade meals are usually more wholesome options than store-bought packaged foods. That's because at home, we are much more likely to use whole, unprocessed foods, and season it with natural spices, herbs and flavors.
Plus, ready-prepared meals from a restaurant or a grocery store are usually heavy on the salt, fat, sugar, and artificial flavors (talking about you, MSG) that make for great taste, but are not the best for our health.
That's why embracing your inner chef and preparing meals at home will do your body a great favor. If your cooking experience revolves around popping microwavable popcorn or adding hot water to ramen noodles, that's ok. You can easily find quick and healthy recipes online (more like an encyclopedia of recipes) with only a few ingredients. If you're a beginner, stock up on chopped onions, minced garlic, canned beans and dried herbs to make your cooking experience a little easier. 
A FEW OF OUR FAVORITES...
MACARONI & CHEESE
THE TRADITIONAL: 
Requires whole milk, butter, and lots of cheddar cheese. Although it may taste delicious, these ingredients are high in saturated fats (the kind of fat we want to avoid) and increase levels of LDL-cholesterol (the "bad cholesterol"). 
TRY THIS INSTEAD:
Make a nut-based (healthy fats that support heart health) cheese sauce instead of the regular cheese sauce. Try our vegan queso made with JOI or the recipe below for a nutrient-rich mac & cheese alternative.
Healthy Mac & Cheese Recipe
Yields: 4 servings 
Ingredients:
- 1 package of elbow or shell pasta (opt for whole grain version, or gluten free if you prefer) (heck, you could even substitute "zoodles" or spaghetti squash for bonus points)
- 2 medium peeled carrots, steamed or boiled until soft
- ¼ cup JOI plant base (cashew or almond)
- ½ cup low-sodium vegetable broth
- ¼ cup nutritional yeast
- ½ teaspoon garlic powder
- ¼ teaspoon onion powder
- 1 teaspoon sea salt
- Black pepper to taste 
Directions:
1. Cook pasta according to package instructions.
2. Blend all the sauce ingredients until smooth. Adjust seasonings to taste as needed.
3. Pour mixture over macaroni pasta.
4. Optional: add shredded plant-based cheese and broil for 5-10 minutes. 
ALFREDO SAUCE
THE TRADITIONAL:
Requires heavy whipping cream, butter, egg yolk, and lots of cheese. As mentioned before, these foods are high in saturated fat, which raises cholesterol levels and promotes clogging of arteries, which can eventually cause heart complications. 
TRY THIS INSTEAD: 
Use cauliflower as the base of your Alfredo sauce (high in fiber, antioxidants, and choline for brain health!). Then add raw cashews (soak first) or JOI cashew base for extra creaminess and healthy fats! Here's a recipe worth trying:
Healthy Alfredo Sauce Recipe
Yields: 4 servings
Ingredients:
- 1 medium cauliflower (or 4 cups cauliflower florets or butternut squash)
- 1/2 cup plant milk (use JOI milk for a more nutrient-rich option)
- 1/4 cup nutritional yeast
- 1 Tablespoon lemon juice
- 1/2 teaspoon onion powder
- 1/2 teaspoon garlic powder
- 1 teaspoon sea salt
- Black pepper to taste
- 1 package pasta of preference (go for healthy choice!)
Directions:
1. Cook cauliflower in a steamer basket or boil in water, until tender, about 15 minutes. Drain well.
2. Meanwhile, cook the pasta according to package instructions.
3. Add cooked cauliflower and remaining ingredients to a high-speed blender. Blend until smooth.
4. Heat cauliflower sauce over low-medium heat until hot and adjust seasonings as needed.
5. Serve over cooked pasta and garnish with fresh parsley or vegetables of choice!
Other healthy, nutrient-rich pasta sauces worth trying:
Other hearty, healthy comfort foods to try:


Creamy Tomato Soup

Veggie Lasagna With Vegan Ricotta
Creamy Enchiladas
Healthy Veggie Pot Pie
Garlic Chive Mashed Potatoes
THE BOTTOM LINE (& Dessert):
It's important to note that healthy changes to your eating habits should be made in small steps, so that they can be sustained over time. Every step towards a healthier lifestyle, no matter how small it may seem, is a step in the right direction.
Whether you incorporate whole grains a few times a week, adopt "Meatless Monday" in your home, or add an extra serving of vegetables with your meals, make sure you keep adopting positive changes at your own pace. That way, these changes can become habits, and habits can become long-term lifestyle choices!
Plus, we think you'll notice that you actually feel good after eating this healthy comfort food. 
Now, let's get to the kitchen and bake some date-sweetened blondies or whip up a batch of chocolate mousse...shall we? 
By Carolina Schneider, MS, RD (@CarolinaTheGreenRD) is a registered dietitian and writer specializing in plant-based nutrition. She is the founder of Hungry for Plants, a company dedicated to offering nutrition consulting services to health and wellness brands, primarily in the plant-based food and beverage space. Carolina believes in eating better, not less. Her favorite JOI recipe is the Cashew Coconut Curry.