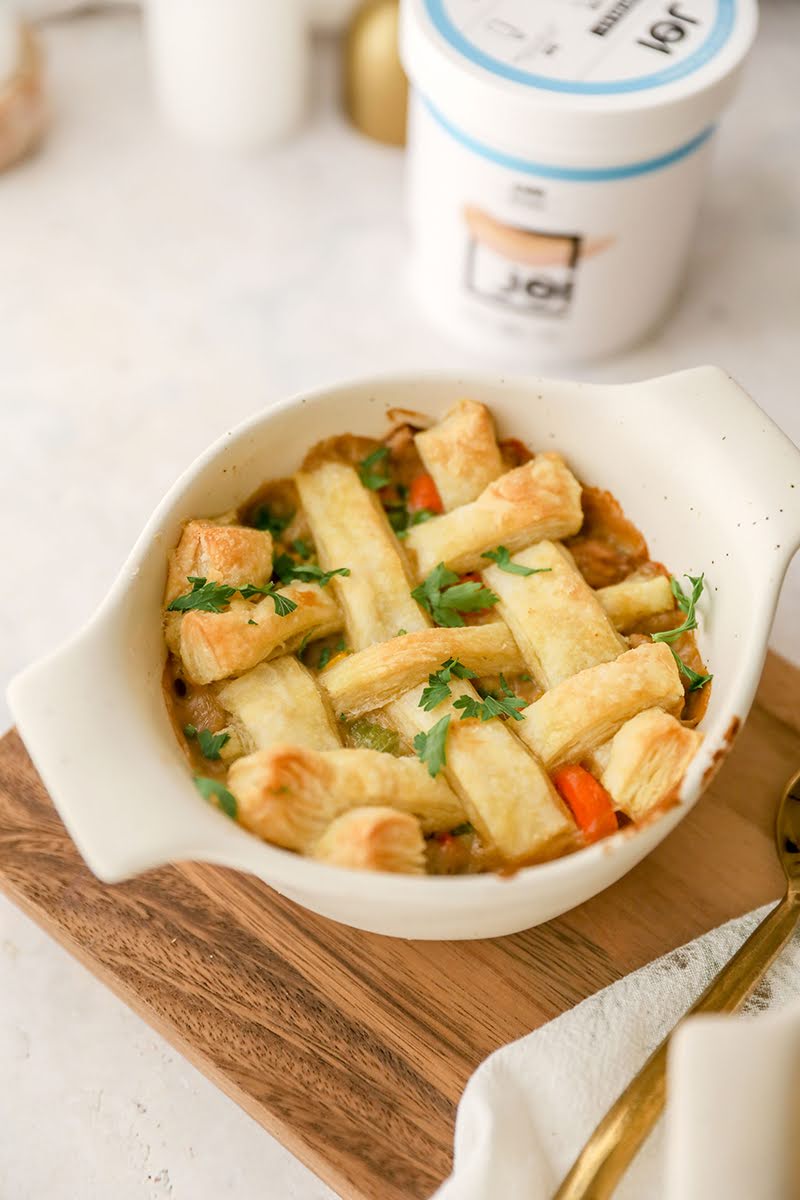 Thanksgiving Recipe Round Up: Healthy, Vegan Options for Appetizers, Entrees, Sides and Dessert
< BACK
Nov 4, 2022| By JOI team
Thanksgiving Recipe Round Up: Healthy, Vegan Options for Appetizers, Entrees, Sides and Dessert
Almond-Base |&nbspBeverage |&nbspBreakfast |&nbspCashew-Base |&nbspCreamer-Base |&nbspDairy-Free |&nbspDessert |&nbspDinner |&nbspDressing+Dip |&nbspHoliday |&nbspKeto |&nbspLunch |&nbspOat-Powder |&nbspRecipe |&nbspSnack |&nbspSugar-Free |&nbspVegan |&nbspVegetarian |&nbsp
This blog was written during the COVID quarantine period; we've kept the original text below.  But the menus and recipe ideas shine even if it's not 2020 (phew!).
We're ten months into quarantine and if you're anything like us, you've lost pretty much all sense of time and space at this point. But, somehow, November is here and the holiday season has snuck up on us again. Ready to trim the turkey and deck the halls and spread good cheer? Yeah neither are we, but you can't let 2020 win like that.
Instead, let's get creative this holiday season. The big family dinners, revolving-door open house parties, and long-overdue reunions are probably out this year, but why not start some new traditions? Our first suggestion—ditch the tryptophan food coma and opt for a healthier vegan Thanksgiving feast! Whether you're going it solo this year, hosting a few close friends, or juggling a houseful of kids, we've put together a decidedly different plant-based Thanksgiving menu made with JOI that still offers all the rich fall flavors and delicious leftovers. Cooking (and eating) in your sweats is very much encouraged.
Appetizers
It's not a party without some snacks—even if you're a party of one.
Tomato and Tarragon Stuffed Mushrooms
These stuffed mushroom caps are the perfect poppable bite. The filling is dotted with herbs, tomato, and creamy JOI for added richness. Chop the stems off the mushrooms after removing them from the caps and repurpose for an even heartier filling, and add a bit of balsamic vinegar at the end to really amp up the flavor profile.
Not feeling sweet potato casserole this year, but still want to showcase that darling of the Thanksgiving root vegetable world, the sweet potato?  Opt for this super delicious and nutritious on your appetizer spread!
First Course: Soup & Salad
Every good Thanksgiving meal is a marathon, not a sprint. Once you're done snacking, kick the meal-proper off with one (or more) these light bites.
This soup is so velvety and indulgent it might be hard to believe just how good for you it actually is. A hearty base of carrots and red onion pack a nutrient punch when paired with generous portions of antioxidant-packed turmeric, garlic, cumin, and coriander. JOI almond or cashew nut base brings it all together into one creamy, delicious guilt-free comfort dish.
Thinking through how you'll frame that perfect Instagram Thanksgiving dinner tablescape shot? This cozy soup was meant to be a star. A base of white beans, JOI, and mushrooms provides a creamy, silky backdrop for the pop of color wilted kale and sun-dried tomatoes add. Oh yeah, and it's delicious too.
Vegan Poppy Seed Dressing on Kale and Cranberry Salad
Think kale is too healthy for a Thanksgiving spread? Think again. This hearty green is the perfect pairing with sweet cranberries and creamy poppyseed dressing. Plus, who said you can't get your holiday feast and all your vitamins and minerals too?
Fall Roasted Vegetable Salad with Creamy Pumpkin Dressing
This salad is hearty enough to double as a side dish too.  Why make two dishes when this does a bang-up job of combining both?  This flavorful harvest salad has it all: crunch, crisp, and creaminess.  Did we mention creamy pumpkin dressing?  What could be more perfect for Thanksgiving?
Sides:
A perfect topping for potatoes, tofu, or any protein of your choice. Speaking of potatoes...
Completely vegan and gluten-free and delicious with the aforementioned gravy! 
Honey Mustard Brussels Sprouts
These are not your grandma's brussels sprouts! 
Boozy Maple Twice Roasted Sweet Potatoes
A playful take on the traditional sweet potato casserole, these twice baked sweet potatoes are creamy, boozy, and sweetened with a touch of maple syrup. Adding in optional vegan marshmallows and pecans create an incredible side dish OR dessert!
Main Course: Pasta (or Pot Pie)!
We said this menu was going to stray from tradition, didn't we? Pasta is an outstanding comfort food alternative to provide a hearty plant-based main course packed with fall flavors.
Why save the pumpkin for dessert? Pumpkin infuses this alfredo sauce with an extra boost of nutrients, plus the flavors of garlic, nutmeg, and pepper are a winning (and warming) combination. A dash of apple cider vinegar rounds it all out and adds a cheesy tang that will perfectly compliment your pasta of choice. You'll definitely want a double batch for any hope of leftovers.
Mushrooms are one ingredient that is undeniably traditional on a Thanksgiving table, and they just so happen to make an incredible vegan accompaniment to pastas of all kinds. Adjust the ratio of JOI for a lighter or more indulgent sauce, and don't be afraid to add wilted greens or sautéed veggies.
Quick & Easy Vegan Butternut Squash & Spinach Stuffed Shells
Who says Thanksgiving dinner needs to be a culinary feat? This creamy stuffed pasta dish comes together like a weeknight meal, but it fits right in on amidst a fancy holiday spread. The smell of sage and garlic wafting through the kitchen will have everyone watching the clock for dinner time.
Creamy, Velvety Vegan Butternut Squash Mac & Cheese
Traditional Thanksgiving dinners may relegate mac & cheese to a side dish, but we know better. This vegan take incorporate nutritional yeast for that indulgent creamy flavor without the dairy. Add some extra veggies for a really hearty, complete main course entrée.
Not feeling a pasta main dish for "Turkey Day"?  Why not try this delicious, stunner of a pot pie instead?  It truly satisfies and it's special enough for a main course showcase dish. 
Dessert & Drinks:
Because there is no such thing as being too full on Thanksgiving.
Vegan Pumpkin Pie Chia Pudding
It's not pumpkin pie, but it sure tastes like it. And, if you don't get enough for dessert, it's healthy enough that you actually can eat it for breakfast everyday.
Pumpkin isn't for everyone—which is why apples exist to provide countless other fall dessert options. These glazed cakes come with a bold spicy flavor and are certain to satisfy a Thanksgiving sweet tooth.
This picture speaks a thousand words...make this and you won't be disappointed!
Dairy Free & Vegan Pumpkin Date Creamer
No matter what time dinner is served, on Thanksgiving, it's not too late for coffee with dessert. Dress your warm cuppa up for the holiday with this healthy vegan pumpkin creamer.  
Spicy Vegan Pumpkin White Russian
Thanksgiving is always a long day—and 2020 has been a long year. Yes, you deserve this creamy nightcap made with JOI cashew milk, vodka, coffee liquor, real pumpkin, and spices.  
The holidays are great, but they're stressful too. After the big Thanksgiving meal is all cleaned up, don't forget to keep prioritizing that self-care by Eating for Good Mental Health. And from all of us in the JOI family—wishing you and yours' health and happiness during this strange holiday season. Cheers!